Events Calendar
Event: RIS Winter Gathering
January 30
@
1:00 pm
–
3:00 pm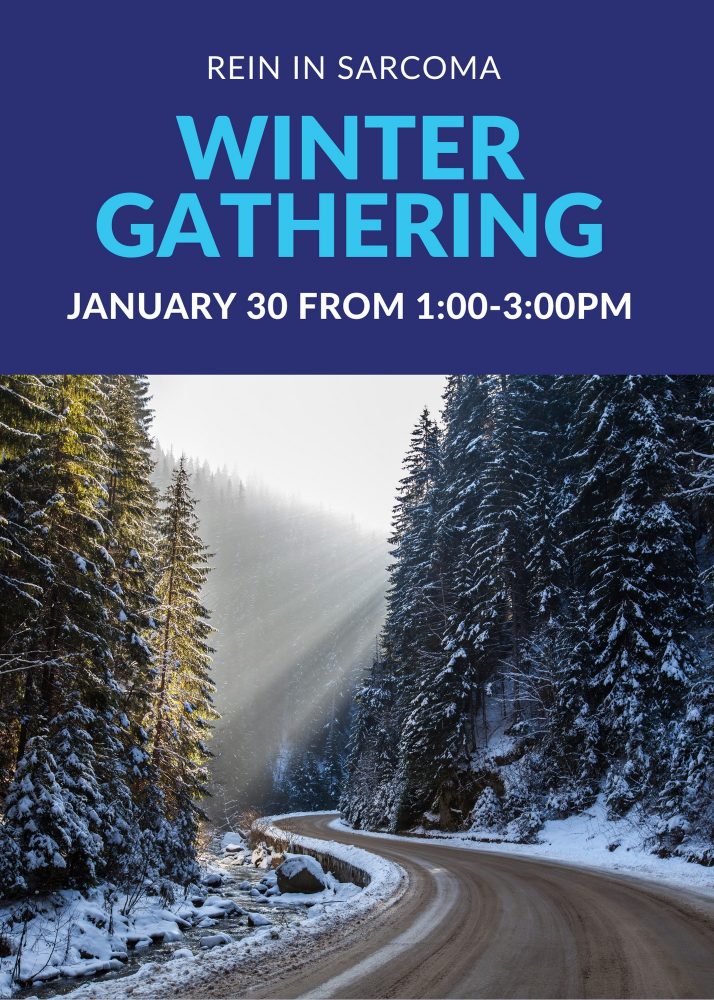 Throughout life, we inevitably encounter unexpected challenges that are out of our control. These challenges cause us to swerve, work to regain our bearings, and continue the journey. This session shares the inspiring and practical ways to manage the art of the swerve – becoming better because of, not in spite of, the challenges we face.
The 2022 RIS Winter Gathering will an afternoon of community fellowship, support and education, organized by the Patient and Family Support Committee. The afternoon will begin with a brief community update, followed by a workshop lead by Sue Stanek, Ph.D., Founder of Inspiring Results. There will be also be opportunities to connect with others.
All: sarcoma patients, survivors, family, friends, and those who have lost a loved one to sarcoma.
Location/Format: Virtual
Speaker:
Sue Stanek, Ph.D., is Founder of Inspiring Results, and has 30+ years of successful business experience. Sue led the learning function in two national healthcare organizations, was a product manager for a global learning and development organization. She then served in the roles of sales and sales management for an organization that provided custom learning solutions for Fortune 500 clients. Sue is currently a leadership development consultant and speaker, concentrating in the area of personal leadership and mentoring. Sue has received numerous awards, including Consultant of the Year from The McGraw Hill Companies, and most recently, the 2021 University of Minnesota Distinguished Alumni Award.
Please RSVP below to receive a link and more details about the event.