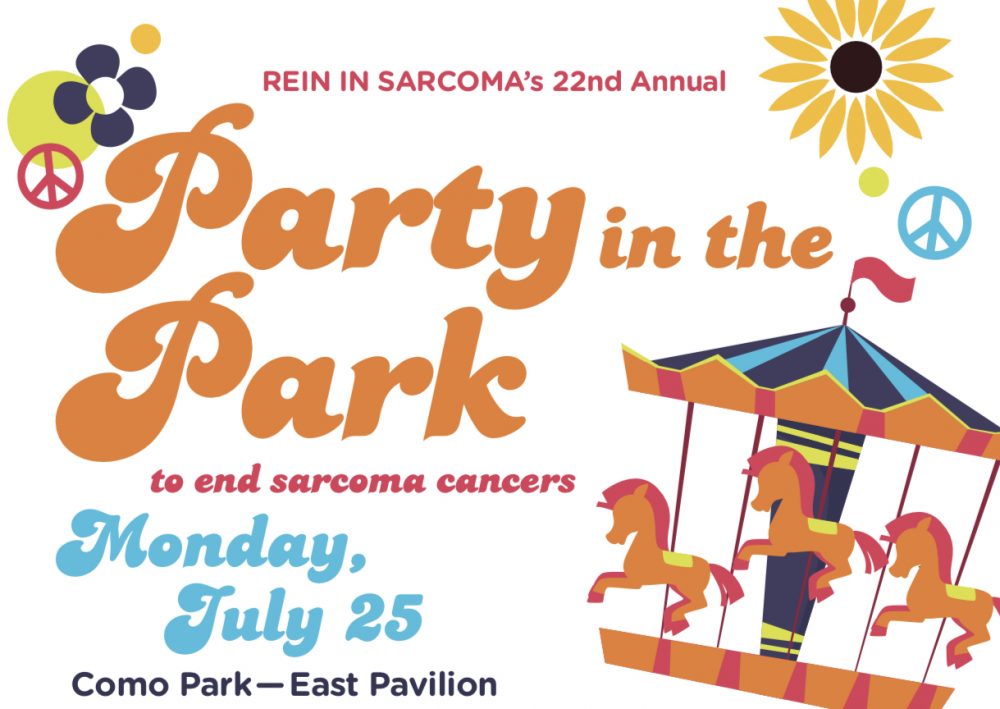 We are excited to announce that we are planning to be back at Como Park for 2022 Party in the Park! Join us on Monday, July 25 for Party in the Park. The free event will include the patient and family picnic, community activities, sarcoma resources, and more. Registration is required, If you can't attend, consider donating.
Event info:
Monday, July 25
Como Park, East Pavilion (1199 Midway Parkway, St. Paul MN)
Sarcoma Family Picnic is from 4:30 - 6:00 PM, and Party in the Park begins at 6 PM
Rein in Sarcoma's Patient and Family Support Committee will again host a family picnic for sarcoma patients, survivors, immediate family members, and families who have lost someone to sarcoma. This is a great opportunity to share sarcoma journeys, offer/receive support from others with similar experiences, and to catch up with each other. Sarcoma medical professionals from the University of Minnesota, Mayo Clinic, Children's Minnesota, and HealthPartners/Regions will also be on hand for informal conversation.
You must pre-register for the picnic (free picnic box supper provided) – limited to the first 500 registrants. Picnic registration is now open. Registration for Party in the Park, which follows immediately, is included when you register for the picnic. Party in the Park Only registration is here.