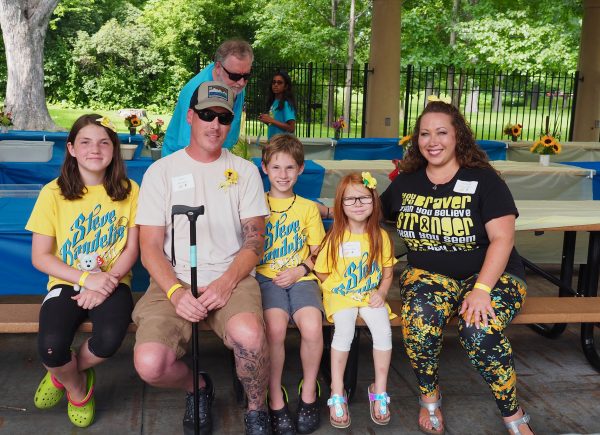 Rein in Sarcoma hosts community and fundraising events throughout the year to raise awareness and share resources for people with sarcoma cancer and to support sarcoma cancer research. Please join any, or all, of these events for fellowship, entertainment and education.
2021 Featured Events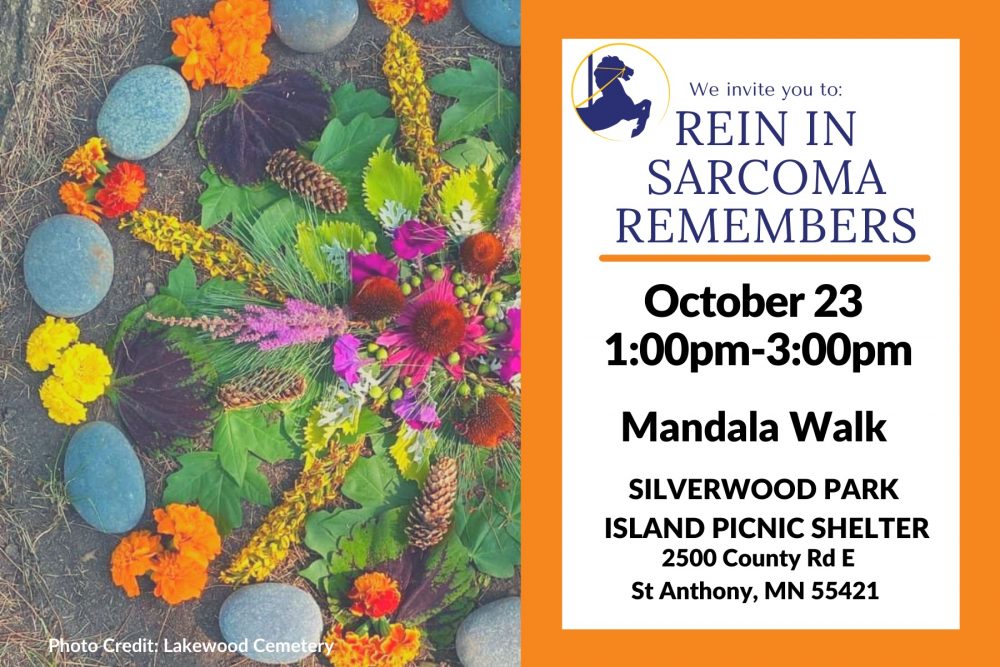 Rein in Sarcoma Remembers
October 23 | 1:00 p.m to 3:00 p.m.
The Rein in Sarcoma Patient and Family Support Committee is hosting its annual Rein in Sarcoma Remembers event. This day of remembrance is designed for family members and friends who have lost a loved one to a sarcoma cancer.
Please join us for a Mandala Walk on October 23, 2021 from 1:00pm-3:00pm at Silverwood Park (Island Picnic Shelter)
2022 Events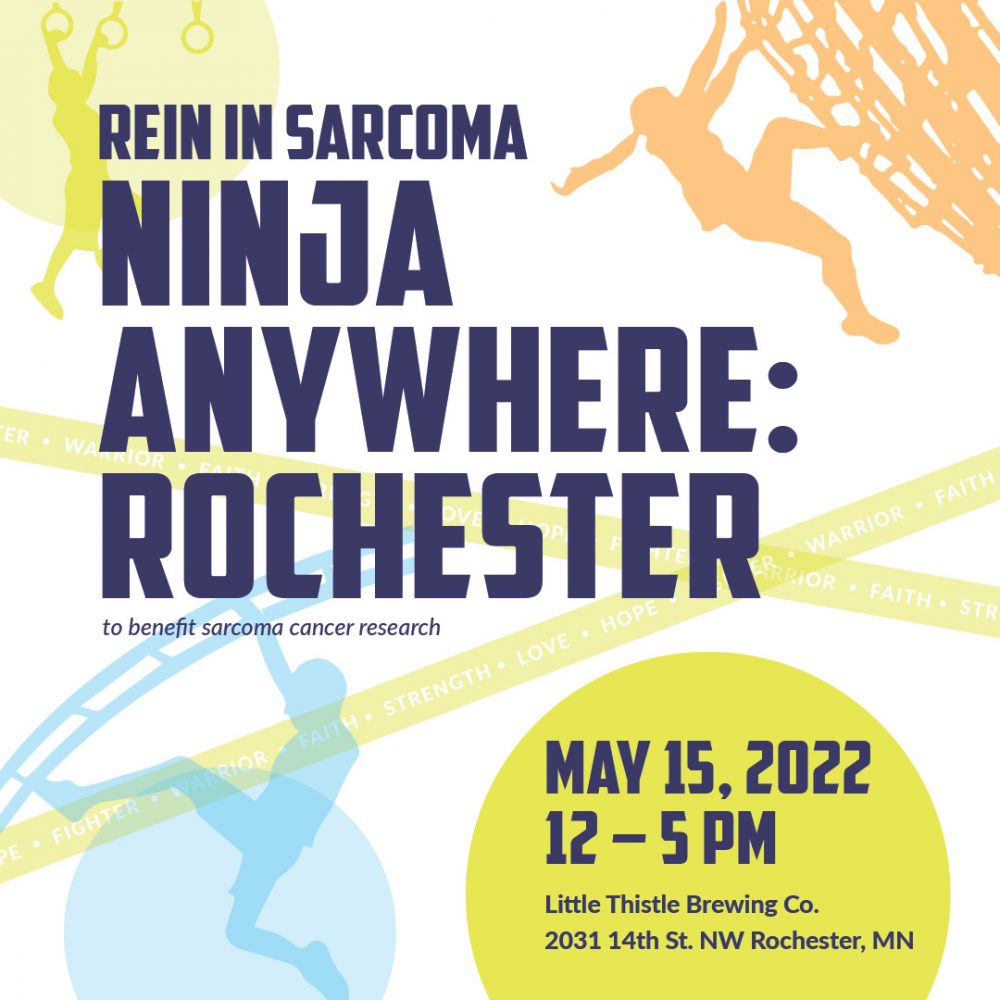 Ninja Anywhere: Rochester
May 15 2022 | Little Thistle Brewery, Rochester, MN
The Sarcoma Ninja event will bring together individuals and teams to fight back against sarcoma and compete/complete the Ninja Anywhere obstacle course. Compete against medical professionals, first responders, military personnel, and Ninja Warrior Dr. Candace Granberg!