The Rein in Sarcoma Patient Guidebook provides support, hope, information, and valuable resources for the newly diagnosed sarcoma patient.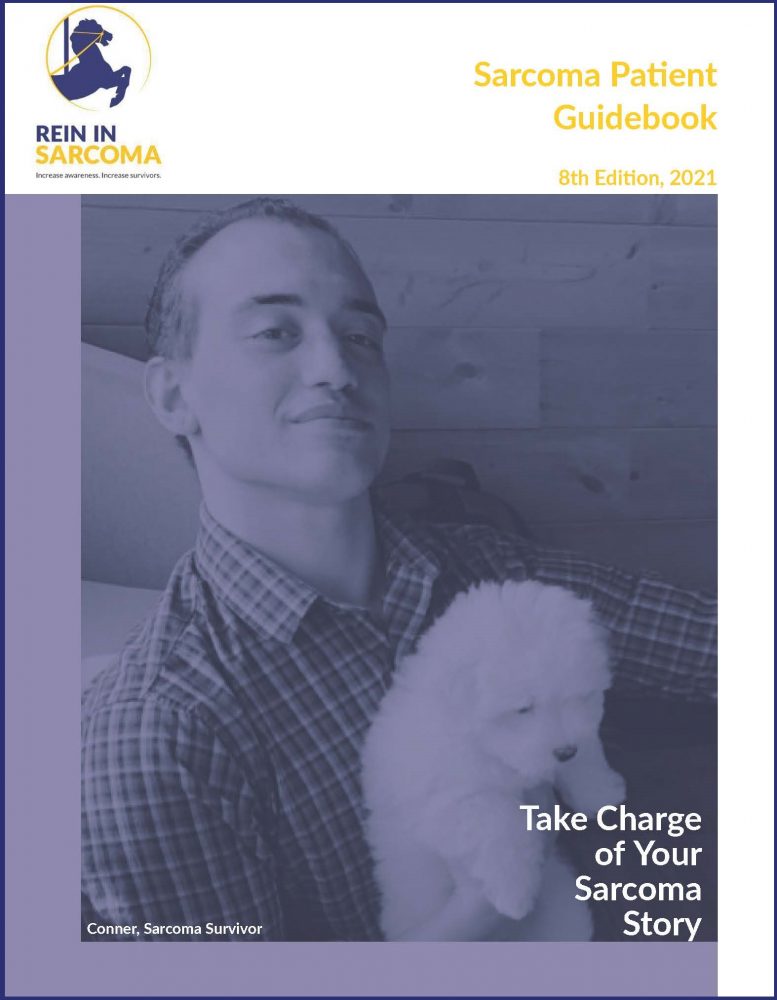 This eigth edition of the notebook is our biggest revision to date. We want to give a huge thank you to the volunteers that were responsible for writing content, editing, and providing feedback: Mel Bassett, Danielle Gerk, Eva Haupt, Val Lopez, Leah Otto, RIS Jan Maudlin Sarcoma Scholars: Guy Guenther, David Supinski and Kristine Nachbor, and project co-leaders: Elsa Keeler MD., and Yatharth Sharma.
Digital Download
Order a mailed copy
To order a mailed copy, you will be asked to complete the RIS Support Network form to order a hard copy of the notebook which we'll ship free of charge within the United States.
If you have any questions about the Guidebook or Rein in Sarcoma Support services, please contact us at admin@reininsarcoma.org or (763) 205-1467 or (844) 727-2662.