Check whether you can increase the impact of your gift of time and money to Rein in Sarcoma through an employer matching program.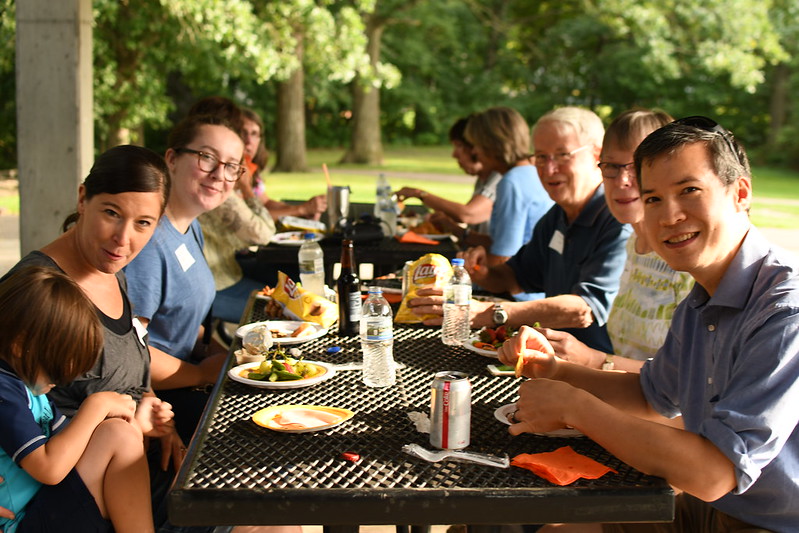 Rein in Sarcoma thanks all of the wonderful volunteers and donors who make the mission of education, patient and family support, and funding research, possible. An easy way to boost your impact is utilizing your employer volunteer hours or donation match.
Example annual matching programs
(please check with your employer for the most up-to-date information):
3M: volunteer hours: 25 hours or more – $500
Allina Health: volunteer hours: 20 hours – $100
American Express: 2:1, up to $8,000
Ameriprise Financial: 1:1 up to $1,500
CBRE Group, Inc.: 37.5% match, no maximum
IBM: donations 1:1 up to $5,000
Gap Corporation: 1:1 up to $10,000
Macy's Inc.: 1:1 up to $1,000
Medtronic: 1:1 up to $100,000
Pohlad Foundation: 2:1 up to $100, 1:1 up to $1,000
TCF: 2:1 up to $10,000
Thomson Reuters: 1:1 up to $1,000
USBank: 1:1 up to $1,000, volunteer $5/hour
Wells Fargo: 1:1 up to $5,000; volunteer grant varies
Walmart: volunteer hours: 25 hours – $250, 50 hours – $500
W. W. Grainger, Inc.: 3:1 up to $2,500
Xcel Energy: 1:1 up to $750
If you have any questions about the process or need information from Rein in Sarcoma, contact Melissa Davies, Development Director at development@reininsarcoma.org or call (763) 205-1467
Rein in Sarcoma is non-profit 501(c)(3) tax-exempt organization – Tax ID: 20-0811343.