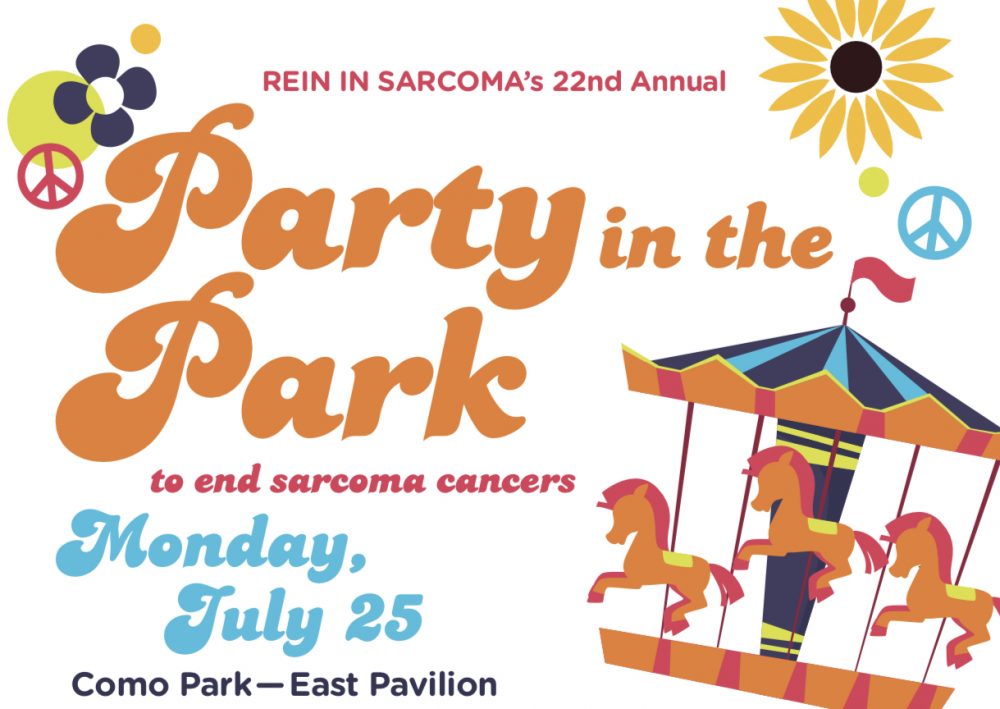 We are excited to announce that we are planning for an in-person Party in the Park at Como Park. The Patient and Family Support committee will also host a picnic prior to the party.
Join us for entertainment, games, a silent auction, sarcoma program, and community gathering!
When: Monday, July 25th, 2022
Where: Como Park, St. Paul, MN
Mark the date on your calendar. We'll keep you posted on event details and registration.
We NEED YOUR HELP—it takes many volunteers to help carry out this event, from planning to day-of volunteers. We are holding a volunteer kick off meeting on Tuesday, April 12 @ 7pm (central). Call 844-727-2662 or email execdirector@reininsarcoma.org for meeting information.