Type of Sarcoma: Rhabdomyosarcoma
Date of Diagnosis: 2009
Location: abdomen
In the spring of 2009, Anna Rogotzke was two years old – a seemingly healthy, very happy child who seemed to "sparkle" and light up the lives of everyone who knew her, especially her dad, mom, and two older brothers. She seemed to want to sing, dance, and giggle her way through life! She was a big fan of Dora the Explorer, Disney princesses, pink, purple, Bible songs, and anything having to do with music and dancing.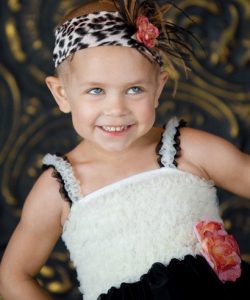 Three months after her second birthday, a tummy ache eventually led to a diagnosis of stage IV Rhabdomyosarcoma. A grueling plan of treatment that would take a minimum of 54 weeks was laid out for her. For the next year and then some, Anna was in and out of Children's Hospital in Minneapolis for scheduled treatments or for complications caused by the harsh treatments.
Anna responded well to her treatment, which included several surgeries, many rounds of chemo, and weeks of radiation. When her treatment plan was completed, she had No Evidence of Disease! Treasured were the days free of hospitals and clinic visits, days when it seemed that nothing could take away Anna's "sparkle" ever again! Three months after her treatment ended, her scans still showed No Evidence of Disease, and everyone was prepared to enjoy and treasure every "sparkling" moment with Anna for years to come.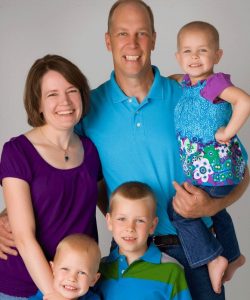 Then, only one month after Anna had clean scans, symptoms led to a return to the emergency room where it was discovered that Anna's cancer had come back with a vengeance. First, second, and third opinions all stated that there was little to no hope of a cure, to enjoy every day, and to prepare for the worst. Last resort chemotherapies had little effect on this monster that had invaded the body of "Princess Anna." On her fourth birthday, Anna was called home to heaven.
Anna lived for three months after her relapse, but these final months were filled with much joy. Wonderful memories were made during a family vacation to Florida. Anna will always be remembered for the way she loved life and gladly proclaimed her love for Jesus, even during the difficult days. Her songs, dances, giggles, hugs, and kisses are treasured memories for all who loved her and were blessed to have their lives touched by hers.