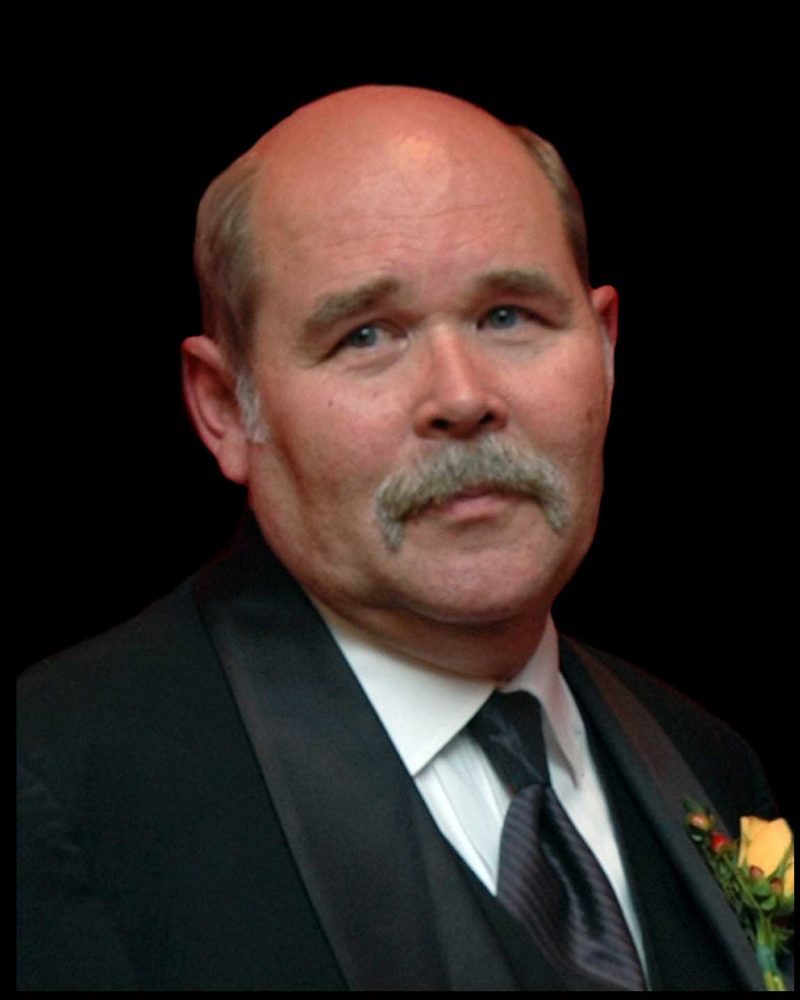 Type of Sarcoma: Synovial Sarcoma
Date of Diagnosis: 2009
Location: leg
Bill's love of life shined through in his humor in everyday situations and his generous spirit. Throughout his life, when something piqued Bill's interest he pursued it passionately. He was well known for his love of cars, music and movies, but none of these compared to his love and passion for his family and friends.
Bill Clemens was born in Kalamazoo, Mich., April 16, 1951. The family later moved to Detroit then on to Morristown, N.J.; Omaha, and finally to Minneapolis where Bill entered his senior year of high school.
Bill met his best friend and future wife, Marilyn, in 1969 while attending North Hennepin Community College in Mr. Calvin's English class. When Marilyn was asked a question in class, Bill answered the question for her. Mr. Calvin jokingly asked if she had to consult with her lawyer for the answer. From that day on, Bill always said he got Marilyn through college by claiming he wrote all her textile and clothing papers!
Bill later transferred to the University of Minnesota and spent some time with the Marines before being honorably discharged due to knee problems. He returned to the University of Minnesota where he graduated with a degree in English. Bill was a talented writer, avid reader, and trivia buff. In fact, one of his best friends thought his head might explode from all the trivia he had stored.
Bill and Marilyn wed in 1973, beginning a 36-year love affair that was the envy of all who knew them. They found a lot off the beaten track in a secluded spot in Maple Grove where they built their home. Their son, Jason, was born in 1978 followed by daughter, Courtney, in 1981. Adding to the family, Jason and Erin wed in 2006.
Bill had a 30-year career in telecommunications: first with Northwestern Bell, then AT&T, Lucent, and Avaya. Bill received top technical awards while at the phone companies, often working the largest and most complex customer accounts. When Bill's manager wrote a glowing letter about him for a promotion, he felt he should be promoted two levels instead of one stating he was one of the individuals most respected in the district by all other personnel.
Bill took an early retirement in 2001, but that didn't last long. Shortly after retiring, he moved on to Wells Fargo to become "Banker Bill" for the past several years. At this point Marilyn had just started working for Mesaba Airlines, ending her 20-year maternity leave that he often teased her about. Through her new career, the two of them explored the world, though Bill liked to joke it was a job he could not afford. Far and wide they traveled to Jamaica, Florida, Alaska, Hawaii, Denver, London, Dublin, Australia, Oregon, Boston, New York, California, Las Vegas, and Paris.
Bill's love of cars – whether the Model T, Mustang, BMW or Jaguar – was a product of his youth. It began with his first car: a Pontiac GTO. Or perhaps, it really started when he was expelled for driving a go-kart through the hallways at his high school in Omaha.
Music was also a big part of Bill's life; he was our rock star. He loved playing the guitar, singing, and listening to the Beatles, Beach Boys, Moody Blues, and The Who.
Bill and Marilyn loved to entertain and would pull all-nighters to get the house, yard, and pool ready for the parties. One of Bill's top priorities was to make sure all the cars and garages were immaculate.
Bill was always first to lend a hand to friends and family when in need. His skills were on par with Bob Villa and he was always working on a home improvement project for his own home, his kids or friends.
Throughout his life, Bill was plagued by knee problems that started when he was 10. While playing baseball he slid into a manhole cover and fractured his kneecap. Several motorcycle accidents, six-mile daily runs in the U.S. Marines boot camp and arthroscopic surgery had all left their mark. During a trip to Paris for Bill and Marilyn's 35th wedding anniversary, the pain resurfaced.
Several weeks after arriving back home from Paris, Bill's knee was still bothering him. In October, he went to have his knee checked, and the doctor felt it would clear up in time. Bill had an MRI done in November 2008 after several painful weeks and an extremely swollen knee. At this time he was misdiagnosed with osteoarthritis. Treatments tried were physical therapy, a steroid shot, three injections of a bio–lubricant into the knee, and even a Lyme disease test.
None of these treatments were effective and Bill's leg continued to get more painful and swollen. It was decided to go ahead with a full knee replacement. The surgery took place on March 2, 2009, and it was during the surgery a benign tumor was discovered. The surgeon continued on with the surgery and proceeded to remove what he could of the tumor along with completing the knee replacement.
Nine days after the surgery, the results of the biopsy came back: Bill had a rare and aggressive cancer called Synovial Sarcoma. His surgeon arranged an appointment at the University of Minnesota, and over the next week, several tests confirmed the initial diagnosis. We learned the gravity of this particular disease and discovered that the cancer had metastized to his lungs.
There was one bright spot after the day that changed our world forever: Bill's granddaughter Natalie was born April 14. Jason's birthday is April 15, and Bill's is April 16. Bill joked it took 58 years to get the birthdays lined up like that.
Bill faced his many challenges with dignity, a positive attitude, and a self-deprecating sense of humor. Dr. Cheng immediately liked his attitude and told him that if he was to beat this disease, he had to "Fight the Fight."
Fight the fight he did. After four rounds of grueling chemotherapy that helped shrink the tumors in his lungs, Bill's left leg was amputated above the knee July 31, 2009. He convinced Dr. Cheng to do a bone graft so he would be able to walk with a prosthetic leg.
The day after his surgery, when his physical therapist asked him if he wanted to sit on the edge of the bed, he
astounded all of us by waking 50 steps with his walker. Just two weeks after the surgery, the tables were turned, and it was Bill who asked Courtney to take him shopping for a birthday present for Marilyn. Bill joined a health club to get ready for his prosthetic leg. His perseverance during his rehabilitation was such an inspiration to all of us. When it seemed he was taking on too much he would say, "We can't bury our heads in the sand".
We all heard so many one-legged jokes there was no doubt in Bill's mind what he was going to be for Halloween. He won the best Halloween costume for being a "peg-legged pirate!"
In the months that followed, several different chemo treatments were tried to stop the spreading of the tumors in the lungs, to no avail. Bill passed away November 25, 2009, surrounded by family.
Bill fought hard to beat the hand that was dealt to him. We encourage everyone to always get a second opinion and
question everything. Our family and friends will continue to support Rein in Sarcoma to help find a cure for this terrible disease.
As we reflect on this Father's Day (2010), we remember how Bill would always finished our holiday newsletter joking about himself – "Once again Bill was an excellent husband, role model for the kids, and a pillar within the community." We couldn't agree more. Bill was a loving husband, dad, grand-father, son, brother and friend.
He continues to be loved, appreciated and so greatly missed by his family and friends.
The Clemens family have established an RIS Named Fund.