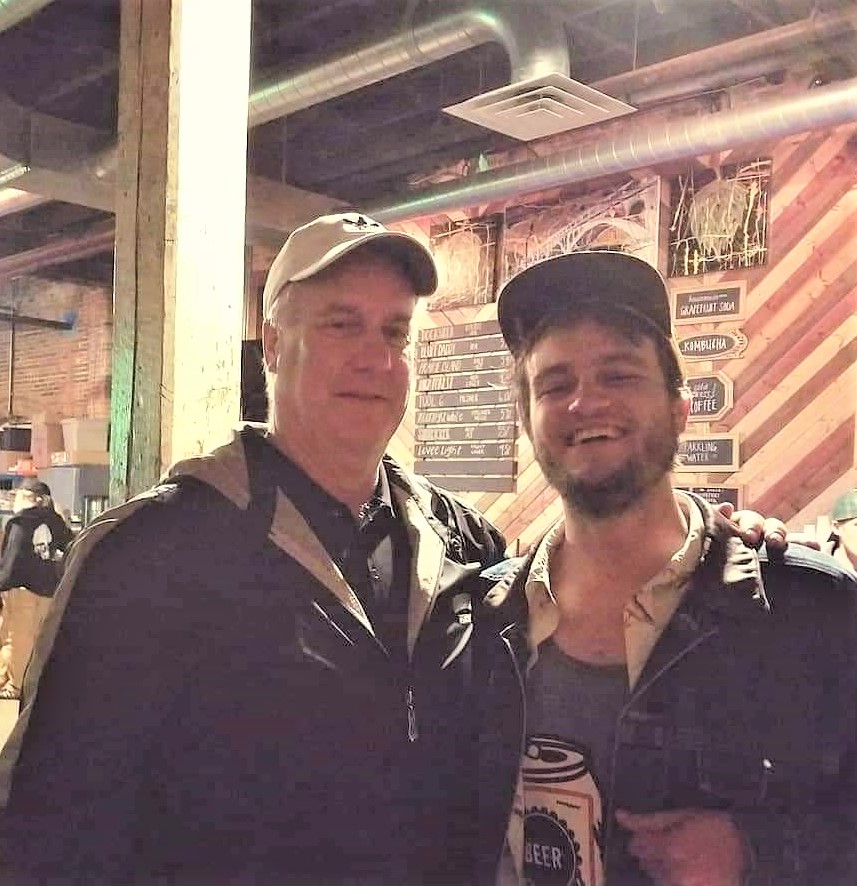 Type of Sarcoma: Angiosarcoma
Date of Diagnosis: 2018
Location: Lung
The things you do for yourself are gone when you are gone, But the things you do for others remain as your legacy.
-	Kalu Ndukwe Kalu

They call him the "Legend". His name was Chuck Novotny. He was a legend to many. As teacher, guidance counselor and coach, Chuck "The Legend" nurtured students for over thirty years. Now adults, his students tell life-changing stories of how Chuck influenced their lives – from helping them stay in school, disconnect from gangs, and apply to college.
After retiring, Chuck traveled any distance to watch his sons play music and competitive soccer. His middle son Nick, a musician, says that despite living five hours away, his dad was often in the front row of his performances. "My dad always supported my passions, time and distance didn't matter. He would do anything for anyone – he would be there for them."
In 2018, Chuck called to tell Nick about the sarcoma diagnosis. Chuck had gone to the doctor for a hernia when an x-ray revealed something suspicious on his lungs. It was angiosarcoma. Chuck underwent treatment for nearly five months, but sadly passed away in in January 2019 at the age of 58.
Nick recalls one visit at the Little Thistle Brewing Co. where they shared a beer before the space was open to the public. Nick shared their plans for a new coffee lager, one of Chuck's favorites – where Nick suggested they name it after Chuck "The Legend" to honor his dad.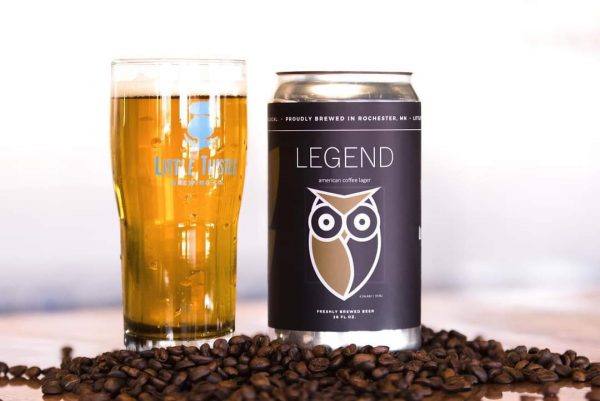 Little Thistle gives a percentage of the proceeds from this beer to Rein in Sarcoma to assist other sarcoma patients. As a family endeavor, Chuck's oldest son, Corey, designed the artwork for the can: a great horned owl in the colors of blue and gold. The owl is an important image to the family and the colors represent the colors of the high school – Leyden High – where Chuck taught in Franklin Park, Illinois.
Sadly, Chuck passed away before he could try his Legend beer. Nick knows his dad would have loved it!
It's been said that one's legend can be measured by their impact on others. Chuck's legacy lives on through his loving family, sons Nick, Mike, and Corey, their mother Terri, and Chuck's many friends and countless students and athletes whose lives he touched.