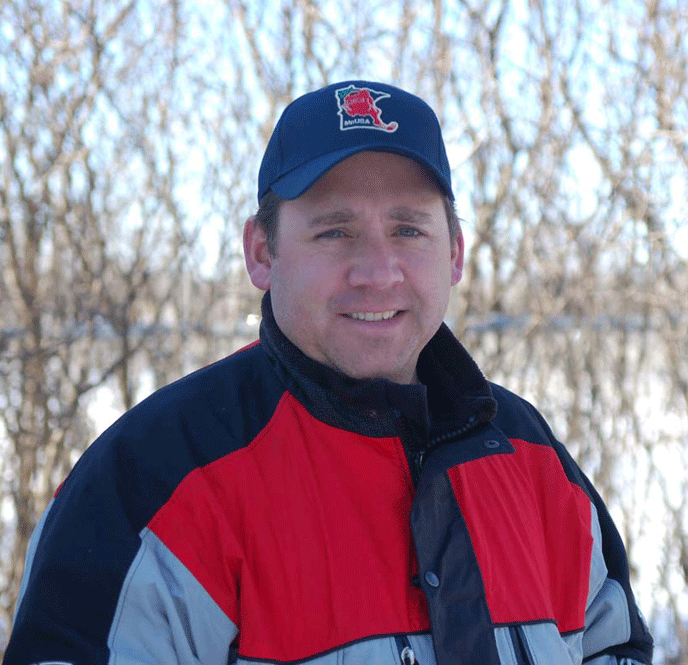 Type of Sarcoma: Retroperitoneal Liposarcoma
Date of Diagnosis: 2008
Location: abdomen
In March 2008, 38-year-old Eric Skogman was diagnosed with Retroperitoneal Liposarcoma. After invasive surgery to remove a six-pound tumor from his abdomen, he started chemotherapy treatments to fight the life-threatening disease. Like many, Eric and his family were shocked when he was diagnosed with the disease. They had never heard of Sarcoma and knew nothing about the subtype Liposarcoma. They all quickly learned how rare it is and that more funding is needed to fight the deadly disease.
Eric wrote: "In early March 2008, I was diagnosed with a malignant tumor in my abdomen called retroperitoneal liposarcoma. I had surgery to remove the tumor, which had grown rather large. The surgeon estimated that the mass was around eight or nine pounds. Liposarcoma is a rare malignant tumor. It can appear in the arms, legs and abdomen. It is a slow growing tumor that often has no symptoms. Even after surgical removal, they are notorious for coming back in the same area. If so, additional surgery is required. For myself, thinking back over the last four or five years, there were some symptoms like some abdominal discomfort, but nothing that was alarming or required medical attention. It wasn't until late February of this year that I noticed a strange pain – like my ab muscles were strained – and then felt the large mass on the right side of my abdomen. It was shocking to say the least."
An avid snowmobiler, Eric worked as a magazine editor in that industry for more than a decade. Knowing that more funding for sarcoma research was needed and that snowmobilers are very giving people, he contacted Rein in Sarcoma to set up a snowmobile ride fundraiser. The first Mud Dogs Ride for Sarcoma was held in February 2009. Seven riders drove more than a combined 2,000 miles and raised over $3,400 for RIS. The ride succeeded not only in raising funds for research but also in raising awareness about the disease.
Eric passed away April 20, 2011. Eric will be remembered for his love of life and loving those around him. The Skogman family have established an RIS Named Fund and friends continued an annual Mud Dog race to remember Eric for more than ten years.