Type of Sarcoma: Rhabdomyosarcoma
Date of Diagnosis: 1977
Location: body
I grew up in a small southern Minnesota town, and when my parents took me to the doctor because I had a lump that kept growing, they referred us to the hospital at the University of Minnesota. I was diagnosed with cancer – specifically Rhabdomyosarcoma. It was 1977 and I was 4 years old. I was hospitalized for about a month and treatment included surgery to remove the malignancy and the affected areas. Surgery was then followed by chemo and radiation. I lost my hair multiple times, and while I might not remember all of the details, I remember enough to tell you that it's not easy being the bald girl in kindergarten.
My memories of the time are like momentary flashes, triggered by random events. Sometimes I can recall a specific nurse or doctor who was supportive of our family and the enormous medical chart that followed me for years, and there are times when I'm reminded of the needles or the bandages or getting car sick on the two-hour ride to and from treatment. I was old enough to know my situation was serious and unusual, but young enough not to remember many of the actual events. For my parents, I know the memories are still fresh and difficult. They made a lot of tough decisions to try to get the best care for me and to allow me to have a bright future, full of the opportunities that every kid should have.
As I grew and the cancer was behind me, there were medical late effects that presented themselves. Among them are scoliosis, infertility, and basal cell carcinomas.The medical late effects are all things that can be managed, and I don't view them as being much different than other people's experiences. What is different, I believe anyway, are the emotional effects. Clearly, cancer is a life changing diagnosis, and that is true no matter what your age. The emotional pieces evolve, and they continue to shape me and my outlook. Growing up, I always felt that I had an old soul compared with my peers.
My experiences have shaped the person who I am today, and I always appreciated what has brought me there.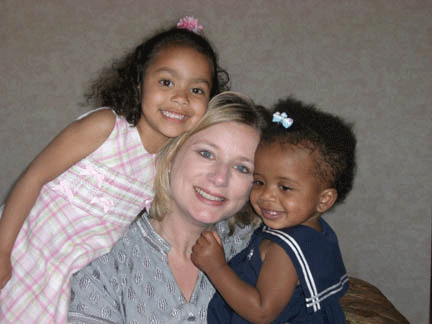 Like I said, my experiences have shaped who I am. I believe in advocating for your well-being, and I continue to do that in my life whether it is with my doctor, while at work, or while at home with my family. I have two beautiful daughters who remind me daily what a precious gift our lives and our health are. I am blessed to be able to share my experiences with others, and I hope that there is something in my story that might give some hope to someone else. Things happen to each and every one of us, but at the end of the day we choose where the story goes from there.