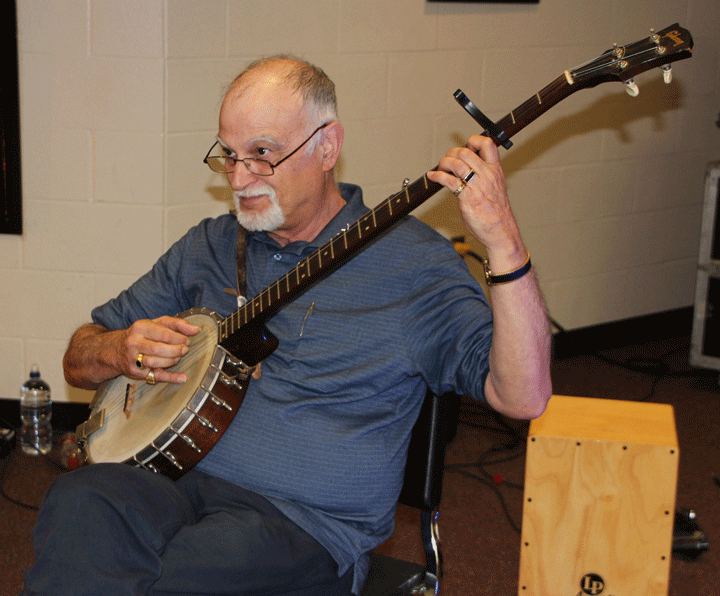 Type of Sarcoma: sarcoma
Date of Diagnosis: 2000
Location: back, lung
Mark Wehner was a teacher and choir director at Osseo-Fairchild High School in Wisconsin for over 30 years. He taught hundreds of students and helped them appreciate the beauty of music and creativity. To learn from Mr. Wehner was to be inspired; inspired to create music and become a better, stronger, kinder person because he led by example. A few things you need to know about Mr. Wehner: he loved his students, his school, his community, the Bears, and his family! He had an amazing collection of music and instruments and welcomed all to share his love of music with him.
In 2000 Mr. Wehner was diagnosed with Sarcoma Cancer, which attacked the muscles in his back. He went through treatment and surgery to remove the cancer. It was a long, hard battle that Mr. Wehner won after a long recovery – for 21 days he had to remain motionless.
He remained in remission for seven years when in 2007 Sarcoma attacked his lung. Again he went through surgery and the tumor was removed successfully and so began the recovery and healing process.
In January of 2012 Mr. Wehner learned he had a softball-size Sarcoma tumor in his abdomen and was too weak to go through chemotherapy. He was scheduled for surgery March 16, 2012, and the volleyball-sized tumor was removed successfully.
In September 2012 Mr. Wehner was diagnosed for the fourth time with Sarcoma Cancer in his abdomen and completed chemo and surgery to have it removed. He was in remission for one year. In March 2014 Mr. Wehner was again diagnosed with Sarcoma in his abdomen and began his fifth battle with cancer. Mark ultimately lost his battle with sarcoma in April 2017.
Beginning in 2012, Mark's former music students led an annual "Celebration of Life – A Tribute to Mark Wehner." The outpouring of respect and love for Mark made the event highly successful. From the proceeds of the celebration, Mark and wife Reen established the RIS Mark Wehner Fund.
At the 2014 Party in the Park, Mark with composer and musician Brian Bethke premiered "Campfire Blues," that speaks to Mark's experiences.