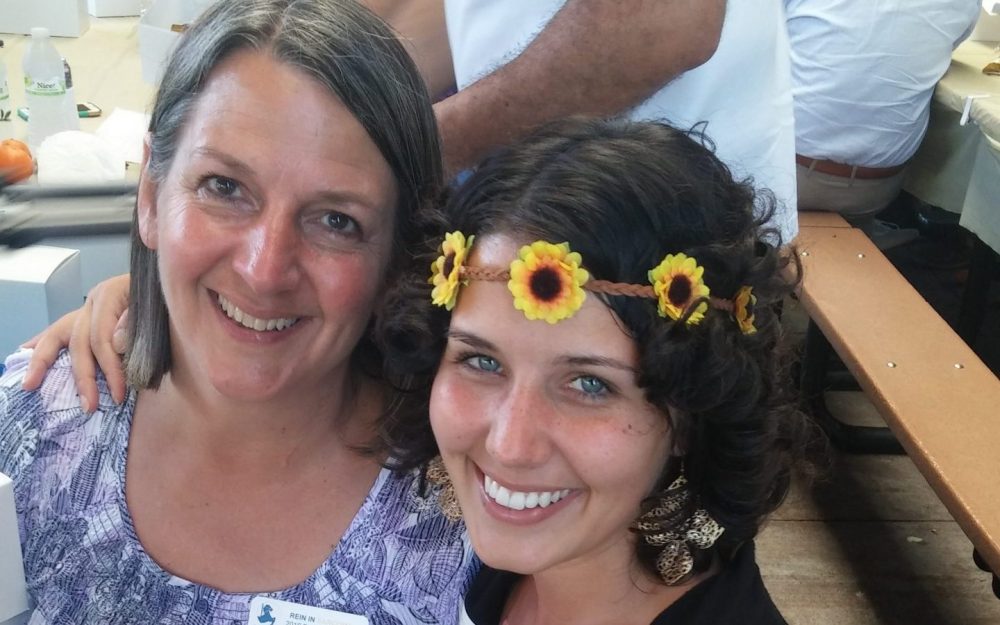 Type of Sarcoma: Undifferentiated Soft Tissue Sarcoma
Date of Diagnosis: December 2014
Location: leg
"Most twenty-four year olds are lucky and they don't even know it," said 24-year old Sarina McNamara. After going through seven rounds of chemotherapy, Sarina said she's learned to appreciate the simple things in life, "I appreciate my eyelashes and the way they protect my eyes."
Sarina was first diagnosed with sarcoma in December 2014 after finding a lump in her leg. Since then she's been treated at the University of Minnesota Masonic Center. She was very grateful for the support she received from both her doctors at the U of M and volunteers from Rein in Sarcoma. "Rein in Sarcoma is really awesome. I got my Sarcoma Patient Starter Notebook when I was first diagnosed," said Sarina.
Sarina gave an intensely moving speech at the 15th Annual Rein in Sarcoma Party in the Park. Party Chair, Kevin O'Keefe said hearing her speak was one of his favorite parts of the evening. Sarina said, "I was so honored to be able to speak at Party in the Park."
In her speech, Sarina shared what it was like to receive a cancer diagnosis while in the prime of her life. She said she had finally found a great job and she dreaded having to take time off. She had hoped she could take just a couple of sick days after receiving chemotherapy treatment, but she soon learned that the recovery would take much longer. Thankfully her coworkers at Ergodyne were very supportive.
Ergodyne has been very generous and surprised Sarina by becoming a sponsor for Party in the Park. When asked how Ergodyne chose to support Rein in Sarcoma, Mark Lindstrom said, "Ergodyne is a great company with a big heart and gives to many and varied organizations and causes literally around the world. Several of the causes we support are rooted in a personal struggle of one of our folks or one of their loved ones. We were proud to support the good work of Rein in Sarcoma and were so very grateful Sarina has had such a wonderful result."
When asked what she would like others to know about cancer, Sarina indicated that many people have commented on her being strong, and said, "People have this view of cancer. I was sad a lot. I had to be strong because I was fighting for my life." Sarina continued by saying, the most helpful thing people can do for her is to continue to be understanding. Sarina said her life involves dealing with the aftermath of sarcoma treatment every single day. Sarina said that support from family, friends, coworkers, plus her faith in God, have all helped her navigate through her sarcoma journey.