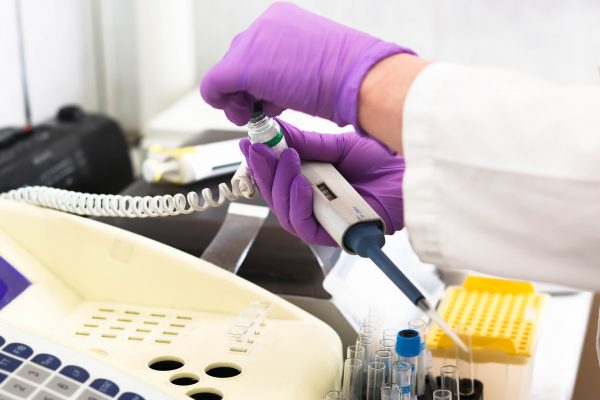 What are Clinical Trials?
Clinical trials are research studies performed in people that are aimed at evaluating a medical, surgical, or behavioral intervention. They are the primary way that researchers find out if a new treatment, like a new drug or diet or medical device is safe and effective in people. Often a clinical trial is used to learn if a new treatment is more effective and/or has less harmful side effects than the standard treatment. source
Clinical trials are important in studying all aspects of medicine, not just cancer. All new treatments (drugs and medical devices) must go through clinical trials before being approved by the FDA for general use. Clinical trials are usually conducted in distinct phases:
Phase I: "Is the treatment safe?" The first studies that involve people. The treatment has already been tested in a laboratory setting and on animals, but the side effects in people can't be known for sure. These studies also help to determine the best way to give new treatment.
Phase II "Does the treatment work?" Doctors are assessing how the cancer responds to a treatment. This may include the shrinkage of a tumor or it may be an increase in the time before a cancer returns.
Phase III "Is it better than what's already available?" Compares the safety and effectiveness of the new treatment against the current standard treatment. Patients are chosen to receive either the new treatment or the standard treatment. Usually the trials are "double blind" meaning neither the doctor nor the patient knows which treatment the patient is receiving.
Information on clinical trials available can be found in several places. There is no one place to get information on all the government and private clinical studies. New studies are continually starting.
Clinical Trials Resources
NCI's Physician Data Query (PDQ)
https://www.cancer.gov/publications/pdq
The National Cancer Institute (NCI) provides the Physician Data Query (PDQ), which is a comprehensive database of cancer information. It contains a database of both open and closed clinical trials.
ClinicalTrials.gov
A database of privately and publicly funded clinical studies conducted around the world. It provides information about a trial's purpose, who may participate, locations, and phone numbers for more details. This information should be used in conjunction with advice from health care professionals.
SARC Clinical Trials
https://sarctrials.org/sarc-clinical-trials/
SARC (Sarcoma Alliance for Research through Collaboration) is a non-profit organization dedicated to the development and support of research for the prevention, treatment, and cure of sarcomas. They provide a list of SARC trials is provided here with a brief description and patient accrual status.
Other resources
Major cancer centers often offer lists on their web sites of the clinical trials being conducted there. Private companies, such as pharmaceutical or biotechnology firms, may list the studies they are sponsoring on their Web sites. This can be helpful if you know the company developing a particular drug or treatment.
There also are several private firms, which match patients with studies they may be eligible for. These firms usually offer their services to patients free of charge and are paid a referral fee from the organization conducting the study.
American Cancer Society: Overview of Clinical Trial Matching Services whitepaper (2018)
https://www.fightcancer.org/policy-resources/overview-clinical-trial-matching-services
American Society of Clinical Oncology (ASCO)
https://www.cancer.net/research-and-advocacy/clinical-trials
Provides information and resources on clinical trials, including a description what a clinical trial is, why clinical trials are important, patient safety, common concerns, words to know, and questions to ask the health care team and clinical trial staff.