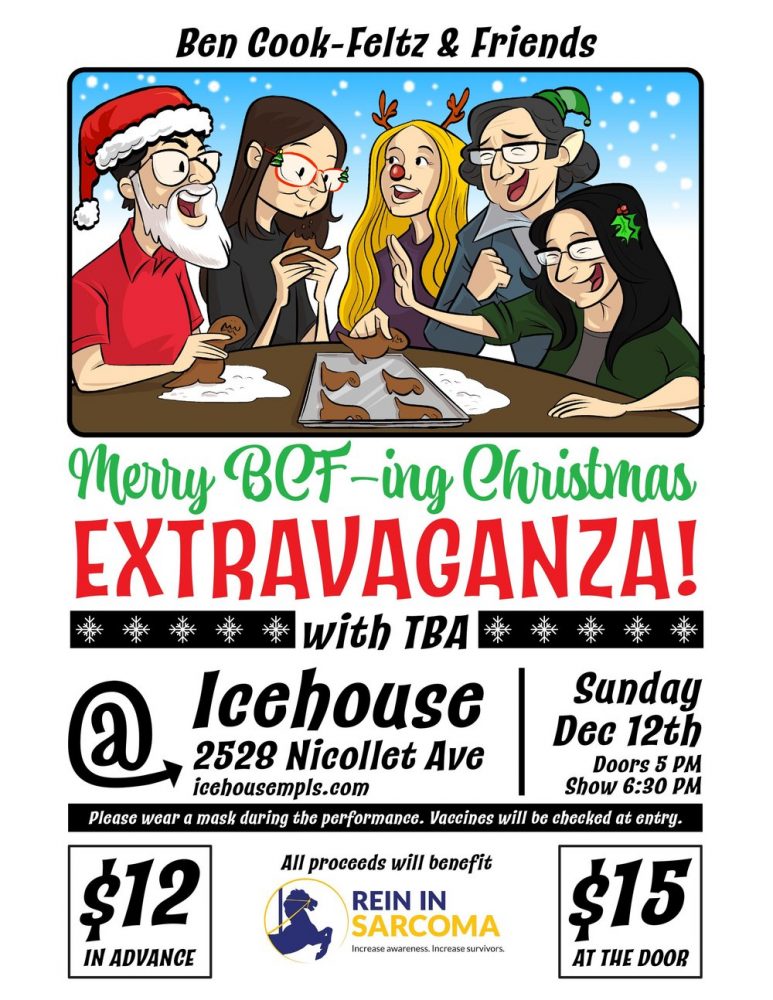 Toast the season and share the merriment with Ben Cook-Feltz as he celebrates the release of his 2020 holiday album, Merry BCF-ing Christmas, with a festive holiday concert! Joined by his crackerjack BCF Band, he will perform songs from the record as well as other holiday chestnuts and less-expected numbers. There will be special guest appearances by friends who played on the album, including Sarah Morris, Mother Banjo, Doug Collins, Jason Roberts, and more. Delightful string duo, The OK Factor will open the concert.
The show is on Sunday, December 12 from 6:30 to 8:30 pm at Icehouse in Minneapolis. It will be a fun, family-friendly event. Attendees much show either proof of COVID-19 vaccination or a negative COVID-19 test at the door. Musicians will be masked when not performing, eating, or drinking.
Ben has been a sarcoma survivor for more than 30 years! He was diagnosed with rhabdomyosarcoma when he was a child, and has been cancer-free since March 1990.
Tickets are $15 at the door, $12 in advance.
All proceeds will benefit Rein in Sarcoma!
To purchase tickets: Icehouse – Minneapolis, MN | Tock (exploretock.com)
If you'd like to listen to the album, it's available on: Spotify or Apple