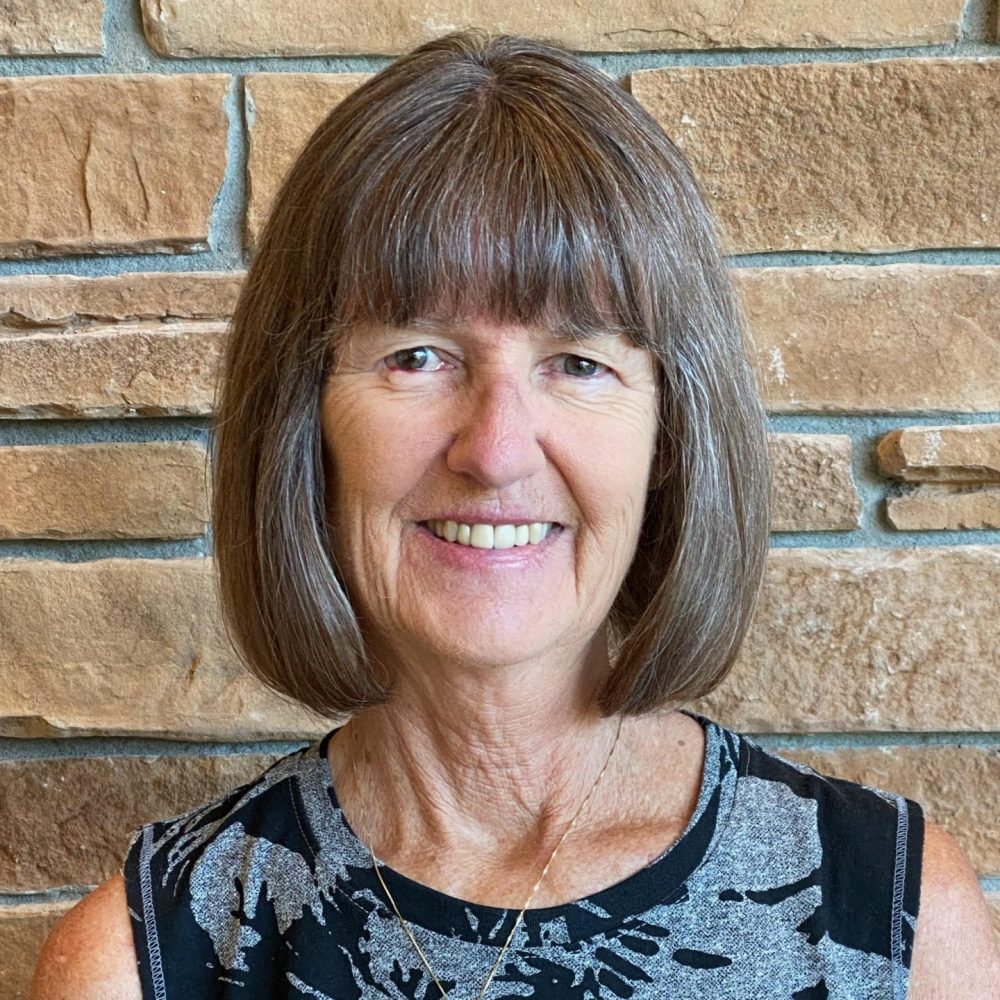 Type of Sarcoma: Myxoid Liposarcoma
Date of Diagnosis: 2001
Location: gluteus maximus
My sarcoma journey started on a staircase in Aloha Stadium in January 2001. We were on vacation and had attended the Pro Bowl. Coming down the long staircase after the game, all of a sudden I stumbled down the stairs! We had no idea what was wrong. Red flag #1.
Upon returning home I saw my primary physician and I was told that my knee was reflecting 20-plus years of playing competitive tennis in a women's league and that I needed physical therapy. So began many months of therapy.
During one session in March my regular therapist was gone, and I had a substitute therapist. While the substitute was working with me he asked if I realized that my body was out of alignment and that one side was higher than the other. He urged me to tell my regular therapist about it. When she returned, and I did tell her, she blew off the concern about possible misalignment by saying that he was "just a sub" and didn't know what he was talking about. Red flag #2.
By later May I started to feel uncomfortable around my hip area. A visit to my primary physician resulted in an X-ray (which we now know does not show soft tissue tumors) and a diagnosis of bursitis – more physical therapy. In early June I was shocked to try on a pair of pants that I had worn forever, and they wouldn't zip up! Because I was one of those people who never gained weight and had been the same forever I could not figure out why my pants wouldn't zip. Red flag #3.
I decided something was definitely wrong. I went back to my primary physician and said that I needed to see someone else. I met with another doctor who did a CT scan. When we met to go over the results, the physician immediately acknowledged my medical condition was way above his expertise and referred me to Dr. Cheng.
After more diagnostics, appointments, and a biopsy, it was finally diagnosed that I had a malignant softball-size myxoid liposarcoma tucked under my right buttock. On Monday afternoon, July 2, 2001, we were sitting in Dr. Cheng's office when he told me he was going to do the surgery right away the next morning! I went into panic mode trying to get organized and let people know so they could start praying right away! The surgery was on July 3; unfortunately the tumor had wrapped around my gluteous maximus, and when Dr. Cheng did the surgery he had to remove the whole muscle in order to successfully remove the malignant sarcoma. Little had I realized that my days of playing tennis and running around doing errands etc. were over. Later, when I could finally joke about it, I told Dr. Cheng that if I would have known I would have had one last doubles match at midnight the night before!
Recovery was slow and painful but brought weeks and months of family and friends surrounding us with their love, presence, meals, calls, cards, flowers, rides and prayers. After a week in the hospital, the next part of my recovery was at home. I was unable to get out of my chair without help for about four weeks. Then I experienced six weeks of radiation each weekday with Dr. Dusenbery, and staff and friends coming each day to drive me down to the University. Extreme fatigue and falling asleep while I was talking was common!
I have always felt a connection to Karen Wyckoff, whom I never met. My very first day of radiation, Dr. Dusenbery came in and was very sad. She shared that a patient of hers had died and that she was so young. That patient was Karen. Dr. Dusenbery talked about how there was little public information about sarcoma and how Karen had wanted to change that. My husband and family and I had no clue about sarcoma and what was going on, other than what Dr. Cheng would share with us because there was no place to go online and read information about sarcoma. It was a frightening and lonely time without more available information. No one that we knew had even heard the word sarcoma at that time.
Although the intervening years have been challenging, I feel the Lord's strength each day as He gives me just what I need for that day. Cancer has not been a stranger in my life. In 2011 I was diagnosed with stage II breast cancer and had a mastectomy. Interestingly, I had told my doctor I felt something odd in 2009, but since it didn't show up on the diagnostic tests, the doctors let it go for two years. Going into my surgery the tumor was thought to be less than a centimeter – it actually was 4 centimeters! Last spring, 2013, I was diagnosed with eyelid cancer and had to have my right lower eyelid removed. A skin graft was sewn into my lower lid and my eye was sewn shut for four weeks. It took four biopsies to get a malignant diagnosis. I also have had a pacemaker since 2006 for atrial fibrillation and flatlined in the emergency room!
What have I learned from all of this? I have learned that you definitely need to advocate for yourself – to follow through if something doesn't seem right. I have learned to stay positive and to find the joy and goodness in each day, to share time and love with family and friends, to be so grateful for a loving husband, son and daughter and their spouses. I also know that my faith has been intricately intertwined with my entire journey. I could not be doing what I am doing without my Lord walking every single step of the way with me….day or night….He is always there.
In the spring of 2014, Jan and Tim established the RIS Jan Maudlin Sarcoma Named Fund to support education and advocacy for third year medical students at both the University of Minnesota and Mayo Medical Schools.
In the spring of 2014, Jan and Tim established the RIS Jan Maudlin Sarcoma Named Fund to support education and advocacy for third year medical students at both the University of Minnesota and Mayo Medical Schools.