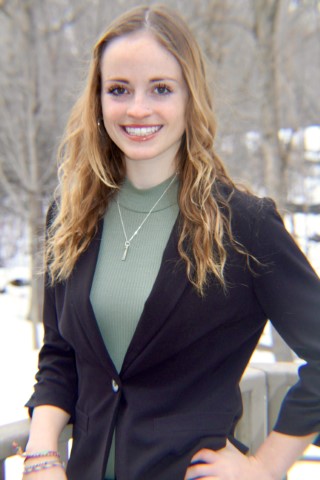 Type of Sarcoma: Ewing Sarcoma
Date of Diagnosis: 2015
Location: spine
Miranda was diagnosed just after her 16th birthday with Metastatic Ewing Sarcoma and was given a 30% chance of survival. She endured 14 rounds of aggressive chemotherapy, 31 days of proton radiation at Mayo, and 10 days of photon radiation. In May of 2021, Miranda was declared five years cancer-free.
During treatment Miranda became an advocate for kids fighting cancer and traveled frequently to Washington, DC where she spoke on the National Mall and met with senators and congressional representatives. She even spoke on the National Stock Exchange in New York.
Rein in Sarcoma has also been an amazing presence in Miranda's life since her diagnosis in 2015 and she considers it an honor and a privilege to advocate for Sarcoma research and awareness. Over the last several years, RIS has provided Miranda with many opportunities to advocate for and stay informed about her disease. Thanks to RIS, Miranda has had the opportunity to speak to medical students at the University of Minnesota, is a member of SARC, interviews sarcoma researchers, and works with the United States Department of Defense to fund sarcoma research proposals.
Miranda graduated from the University of St. Thomas in the top 10% of her class with a degree in Business Communications and is currently employed at Polaris. She loves her job and Polaris has also become a key supporter in her Sarcoma advocacy. Miranda's continued mission is to play hard and work hard and advocate for sarcoma cancer fighters in any way she can.