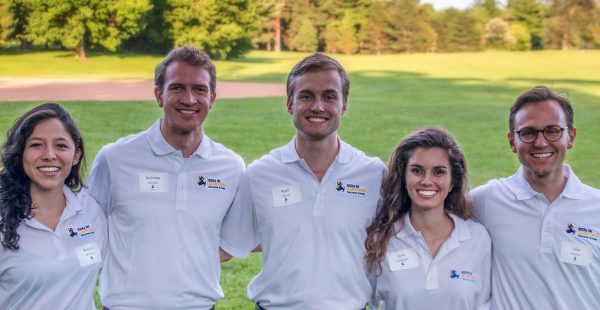 We're pleased to introduce Rein in Sarcoma's five 2019-2020 Maudlin Sarcoma Scholars from the Mayo and University of Minnesota Medical Schools! This is the eleventh year RIS has awarded scholarships to medical students. The second and third year medical students will spend the year completing various projects and presentations to bring sarcoma awareness to their fellow students as well as the larger community of medical professionals. The scholars are supervised by Dr. Kathryn Dusenbery of the University of Minnesota and Dr. Scott Okuno of the Mayo Clinic. The Scholars were introduced at the recent Party in the Park.
Ryan Claxton
My name is Ryan Claxton and I am a second-year medical student at Mayo Clinic. I am originally from Tennessee and completed college at the University of Tennessee. I moved to Minnesota for medical school. Having close family members affected by cancer early in my life made me initially interested in oncology. During college, I worked in oncology research, as well as construction during the summers. I am currently interested in pursuing residency training in orthopedic surgery or general surgery.
The ability to use both knowledge and a technical skillset to heal cancer patients drew me to the surgical specialties. In my first year of medical school, I specifically became interested in the surgical treatment of sarcoma. I have been fortunate to get to spend clinical time with the sarcoma physicians and surgeons at Mayo and work on sarcoma research with them. I am grateful for the opportunity to be involved with Rein in Sarcoma and look forward to helping support the care of patients with sarcoma.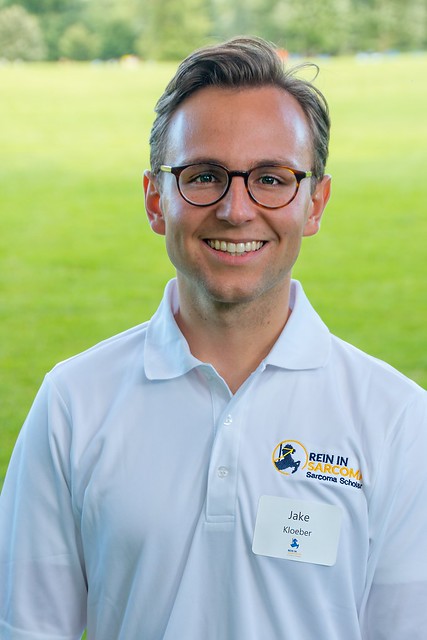 Jake Kloeber
My name is Jake Kloeber and I am a second-year MD-PhD student at the Mayo Clinic College of Medicine. I was born and raised in Peoria, AZ and moved to Rochester, NY to pursue a degree in Biochemistry from the University of Rochester. During this time, I became interested in understanding the biological mechanisms behind cancer cell evolution and found myself pulled towards the interpersonal relationships in oncology practice. This interest pushed me to spend two years at Dana-Farber Cancer Institute studying mechanisms of drug resistance in cancer cells and methods for utilizing genomics in liquid biopsies. As a physician-scientist, I am interested in understanding the mechanisms that drive cancer cell growth, adaptation, and death. And I look forward to using this information to improve the ways that we can help individuals living with cancer. Outside of science and medicine, I love to run and read books. I am thrilled for the opportunity to learn from all of the amazing patients, family members, and doctors with Rein in Sarcoma this year.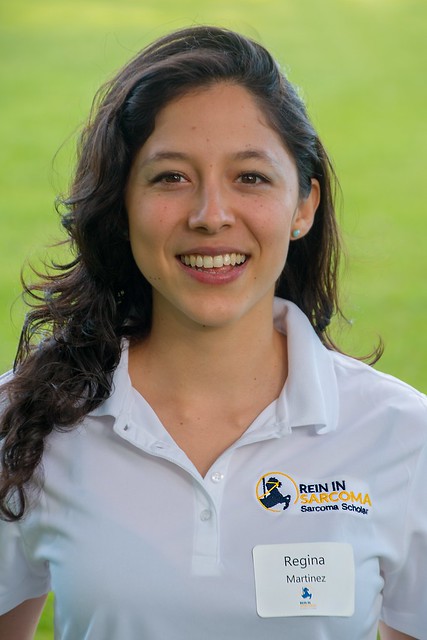 Regina Martinez
My name is Regina Martinez, a third-year medical student at the University of Minnesota, Twins Cities Medical School. I'm originally from Mexico, but I have moved nine times throughout the US, Mexico, and Costa Rica. I obtained my Bachelors of Science in Biochemistry at Baylor University where I also minored in Medical Humanities, Biology, and World Affairs. Afterwards, I pursued a Masters of Public Health in Epidemiology and Health Policy at Columbia University.
My passions include serving the underserved in Hispanic and non-Hispanic communities, global health, public health, and oncology as it relates to all fields of medicine. My family has been deeply affected by cancer, which is why I am passionate to learn about early diagnosis and treatment. I am thrilled about the opportunity to be a Sarcoma Scholar this year!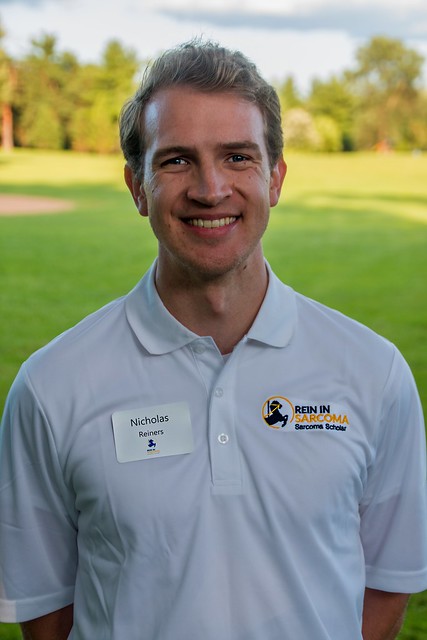 Nicholas Reiners
My name is Nicholas Reiners and I am a third-year medical student at the University of Minnesota, having completed my first two years on the Duluth campus. My interest in medicine began as a result of my grandfather, who was a family medicine physician in my hometown of Cambridge. I attended Gustavus Adolphus College where I played on the tennis team and double majored in Biology and Scandinavian Studies. This allowed me to explore the interplay between science and the humanities. Post-graduation, I worked for Twin Cities Orthopedics as a medical scribe and patient care coordinator. I have more recently become drawn to the field of oncology, as it allows for specialization yet remains rooted in longitudinal, relationship-based care. I find myself inspired by cancer patients' commitment to understanding their own diagnoses; it is through their willingness to learn that I have realized the position I will soon fill not only as a physician, but also as a teacher. I look forward to joining Rein in Sarcoma in its mission to support sarcoma patients and their families as well as learn from them, so that we may empower the medical community and public.
June Zolfaghari
Hello! My name is June Zolfaghari and I am a third-year medical student at the University of Minnesota Medical School. I am originally from California and studied at the University of Southern California for both my Bachelor and Masters degrees. I am planning to specialize in either OBGYN or General Surgery in the future. Before starting medical school, I worked as a clinical researcher for retinoblastoma, a rare pediatric eye cancer, at the Children's Hospital Los Angeles. This position reinforced the importance of early cancer detection and prevention while also teaching me about the practicality of evidence-based medicine. As a medical student, I have continued to prioritize research and traveled abroad to Kampala, Uganda this past summer as a part of the Uganda Research Training Collaborative at the University of Minnesota. Cancer has impacted my family—from my mother's cancer history to my own tumor diagnosis—which is why I hope to pursue academic medicine in the future. I look forward to working with the Sarcoma Team so that we can learn how to better support sarcoma patients within our own practices.