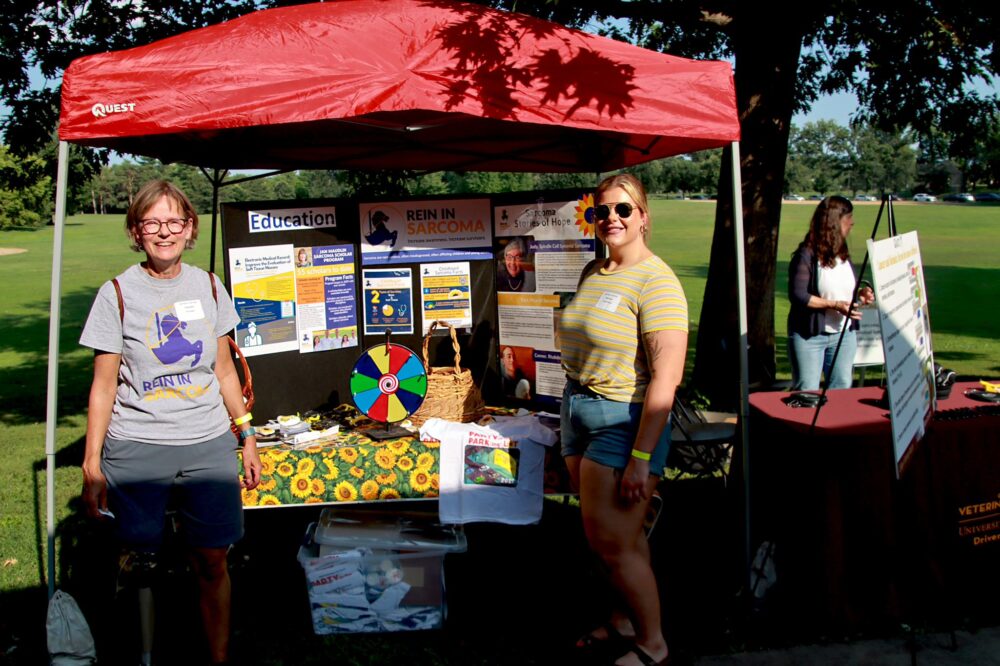 Nearly 500 people joined us for this year's Party in the Park! The weather was perfect, and it was a great night to gather to support sarcoma cancer awareness and research. Fittingly, Governor Waltz, declared July 31, 2023 as Sarcoma Cancer Awareness Day in Minnesota! It was wonderful to celebrate as a community.
Party attendees enjoyed a variety of activities, including carousal rides at Cafesjian's Carousel, photo booth, inflatables, sponsor and resource booths, and amazing music by Ben and Friends. Many people shared that the highlights included the food trucks, the tribute ride, and overwhelming feeling of community. Throughout the event, we heard lots of "the best,, "wonderful," "heart-warming,"and "meaningful connections," from event goers. All of you make this event so special!
Huge thank yous' to event chair, Heather Douglass, and program emcee Ruth Bachman. Heather's smile and can-do attitude brought great energy and leadership to the event. Ruth spoke with eloquence and inspiration, and her story touched many. Our new Executive Director, Lachelle Semanko, was warmly welcomed and forged many wonderful connections. All were instrumental to the event's success!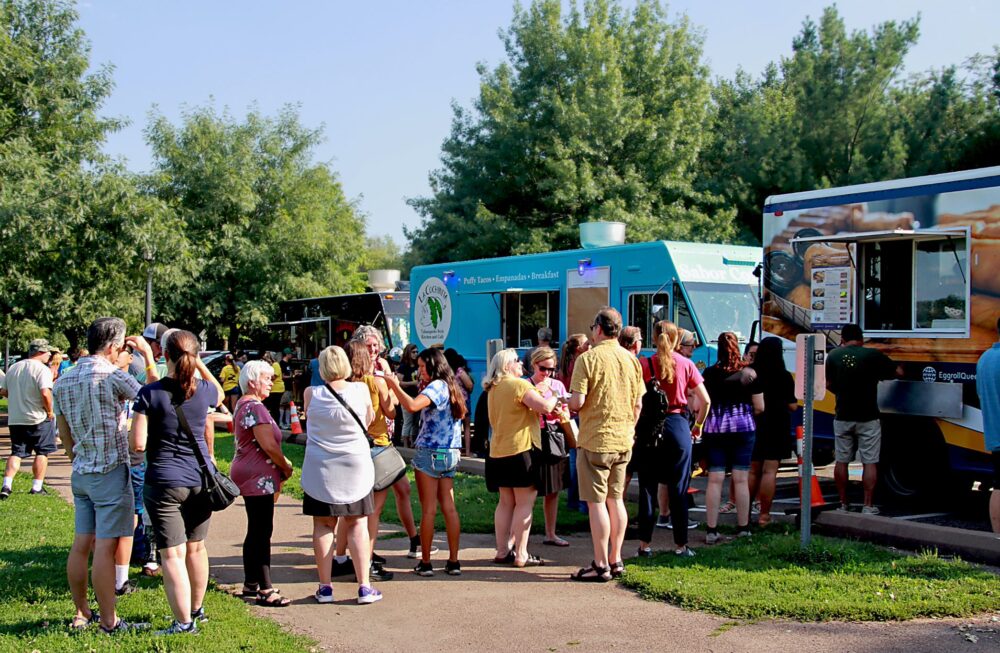 We want to recognize our generous 2023 Party in the Park Sponsors: Aadi, CBRE Foundation, Deciphera, M Health Fairview, Mayo Clinic, and SpringWorks. We also had a number of in-kind sponsors who have generously donated time, goods and services. Finally, thank you to all of our event volunteers, especially those who took the lead on managing volunteers, all things silent auction, and luminaries: Nancy Hendrickson, Janet Gessman, Eva Haupt and Kraig Kuusinen.
We look forward to next year's Party in the Park!