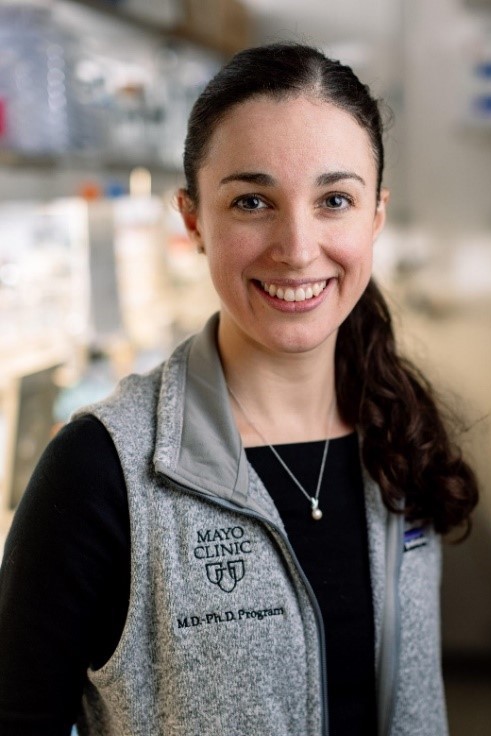 Caroline Doherty
Caroline's interest in pediatric oncology has been a driving force in her pursuit of a MD/PhD. Her background research in nanomedicine to deliver gene therapy in a targeted and regulated manner has influenced her goal in pediatric solid tumors. A role in the Oncology Interest Group gives her an opportunity to teach, mentor and introduce students to new topics.
Carolyn earned a BS in Biochemistry from Georgetown University, Washington, D.C. While in Washington, she participated in research at the Lombardi Cancer Center earning experience in publication, conferences and poster presentations.
Caroline's interests extend to performing in professional ballet, and various Christian ministries.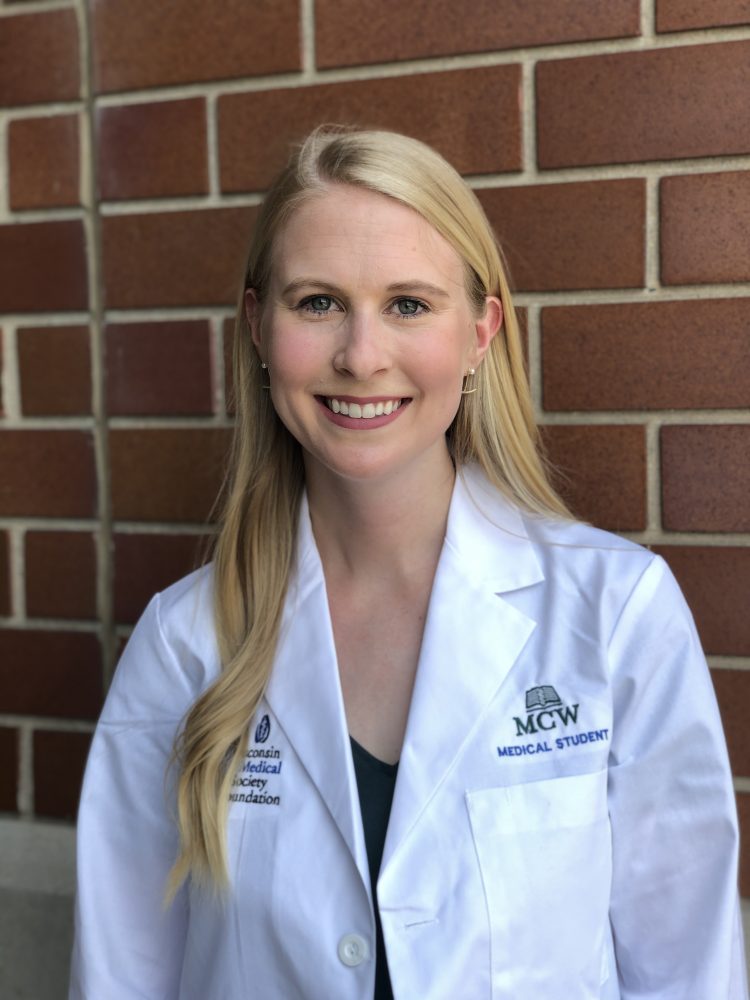 Marie Luebke
Before starting medical school, I spent several years working in financial services for pharma/biotech. My role required me to spend a lot of time discussing data on treatment paradigms and novel therapeutic developments for various hematology/oncology indications.
As a spectator, it's easy to be enthralled with the innovation in the field of cancer treatment, but I recognize that I am lacking knowledge and experience to understand what its actually like to treat cancer patients. I am eager to use my time in medical school to gain exposure to the clinical practice of oncology, learn about the various specialties that treat cancer patients, and gain perspective in the patient experience.
Additionally, I have a strong interest in holistic approaches to cancer care. In particular, I am interested in the role of diet in cancer treatment. A secondary passion of mine is medical education as I hope to one day be a residency director or a similar position.
I am interested in the Sarcoma Scholar program to not only learn about sarcoma, but also educate my classmates and help Dr. Charlson develop the Sarcoma Scholar program at Medical College of Wisconsin.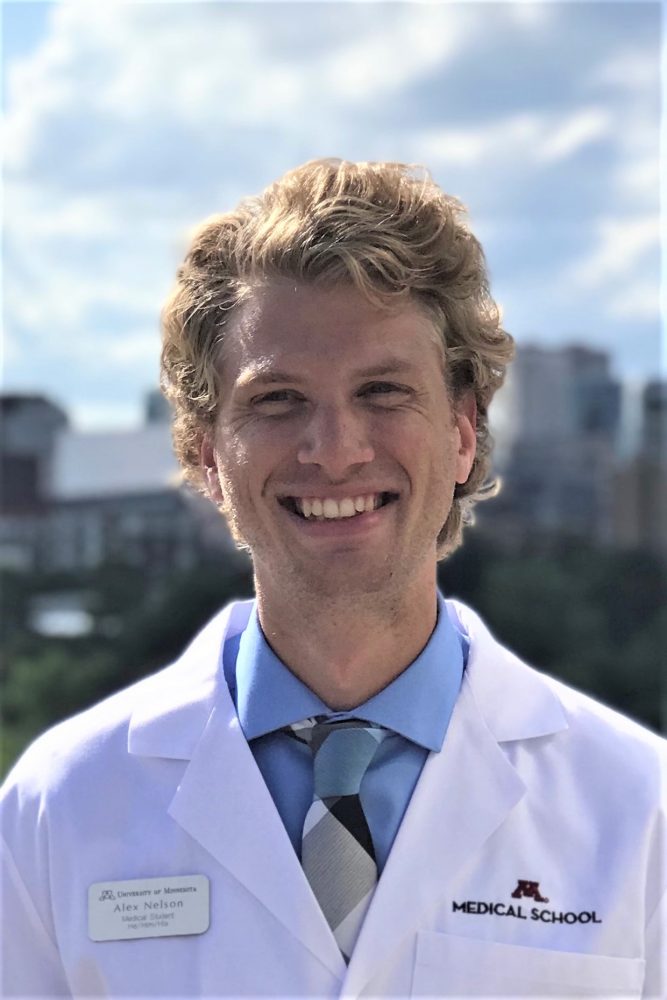 Alex Nelson
Alex completed his undergraduate degree in Biomedical Engineering at the University of Minnesota and went on to the MD program, where he is now in his third year.
While volunteering at Children's Minnesota, he began working in a tumor registration program under the direction of Dr. Kris Ann Schultz and continues to work on the projects during medical school. Already, he has developed strong research skills, initially as a volunteer and then an intern. This experience led to his decision to continue a career specializing in oncology, focusing on pleuropulmonary blastoma.
As a Sarcoma Scholar, he plans to advance his teaching and mentoring skills while developing his investigative career in oncology.
Walker Schmidt
Walker earned his BS in Biology at the University of North Dakota where he achieved a remarkable academic career. He is currently enrolled in the Mayo Clinic Alix School of Medicine M.D. program. While in North Dakota, he volunteered as an EMT-B, a chemistry tutor, an undergraduate research assistant, and he served with the Army ROTC in the ND National Guard. Currently Walker serves with the Guard in St. Paul as a Medical Student Officer. His interests include the Northern Sky Astronomical Society.
The Mayo oncology selective was the turning point for Walker in deciding he would pursue the field of oncology as a way to provide support for patients in their journey through the cancer experience. In addition, based on his interest in teaching, he plans to develop methods for students to explore "all sides of oncology, from hard scientific research to humanistic care."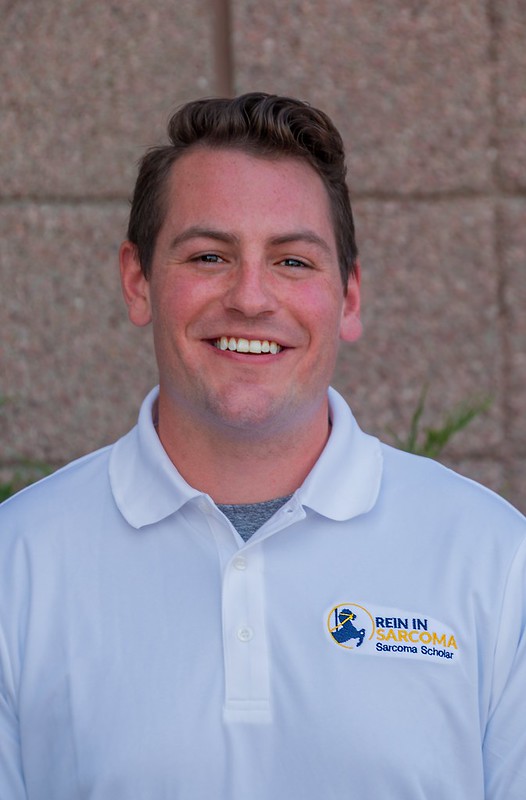 Christopher Seaver
Christopher's early inspiration to pursue a medical career was the result of his grandmother's diagnosis of rectal cancer and her experience with her treatment team.
Completing a Bachelor of Science in Biology at the University of North Dakota, he came to the University of Minnesota to pursue a degree in medicine. While attending school, he has had various professional experiences: The Minnesota Army National Guard, Oral Surgery Assistant, Water Treatment Specialist, and Phlebotomist. He also spent time in a range of volunteer activities.
During his work with an oral surgeon assistant, he was able to observe cases in head and neck oncology and the procedures which enabled patients to regain function. This past year he had the opportunity to observe musculoskeletal oncology and the remarkable surgical reconstructive procedures, cementing his commitment to pursuing further study of orthopedic surgery.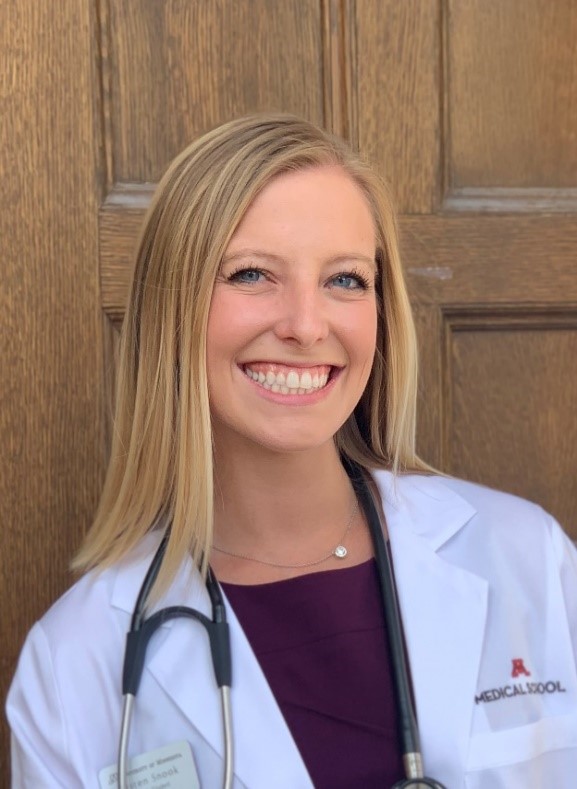 Kirsten Snook
Kirsten's initial experiences with cancer began with her mother and three sisters who had breast cancer. It impressed upon her how life is changed for the patient as well as those who are part of that person's life. It taught her to look at the whole person from the basic-science through diagnosis to treatment and outcomes.
Kirsten earned her BA from the University of Notre Dame in Neuroscience and Behavior with a minor in Science, Technology and Values. At the University of Minnesota, she has worked as a Research Assistant in the Department of Pediatrics along with other research positions at Notre Dame.
Kirsten is active in volunteer work as well as professional organizations. She views her Sarcoma Scholar experience as an opportunity to further contribute to her studies and career in pediatric hematology-oncology.