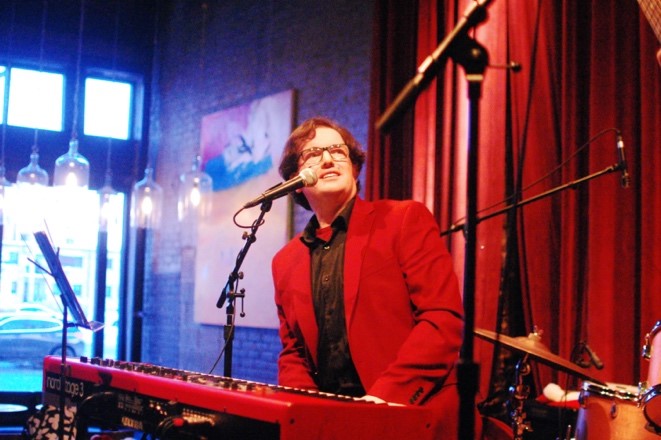 As a sarcoma survivor, Ben Cook-Feltz generously thought of Rein in Sarcoma as a proceeds recipient for his album release party and holiday show on December 12 at the Icehouse in Minneapolis.
We greatly appreciate Ben and his talented group of friends and performers for their generosity of spirit and kindness. Local Twin Cities performers included: The OK Factor warm-up group – Olivia Diercks and Karla Colahan and Ben's friends: Andy Schuster, Jonny Grubb, Cole Mickelson, Dan Gaarder, Jason Roberts, Zachary Scot Johnson, Ellen Stanley, Sarah Morris, Doug Collins, Haley Fleming, and Doc on acoustic guitar.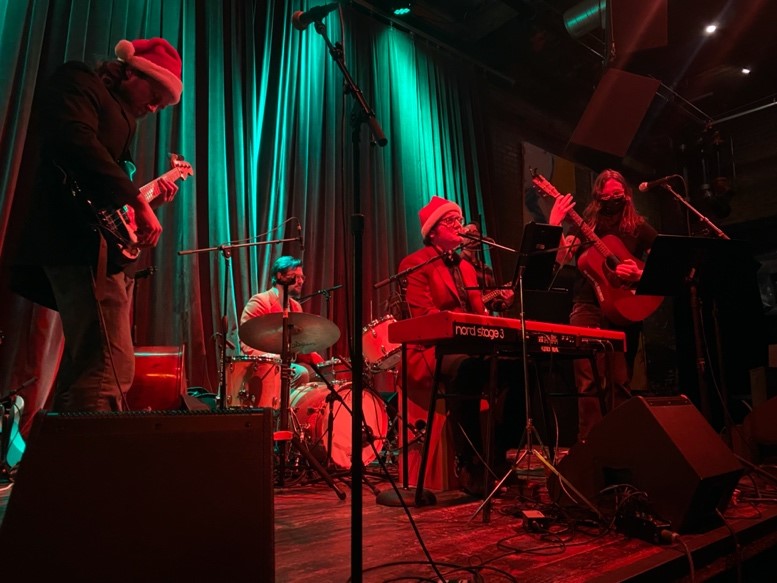 In November of 1986, six-year-old Ben was diagnosed with rhabdomyosarcoma as a visible lump on his nose. After nearly two years of treatment for his aggressive sarcoma, Ben went through chemotherapy with surgery to remove his nose. Ben has worn a prosthesis ever since. He was declared cancer-free (NED) in March of 1990.
Ben revealed "In a strange way, I think I was lucky I was so young when I went through this. I knew nothing about mortality – this was simply something I was going through at the time."
Ben is lucky – he was diagnosed early, has a loving and supportive family and circle of friends, great medical care, and a growing interest and love of music to carry him through.
After getting a BA in Music from the University of Northern Iowa, Ben moved to the Twin Cities in 2004 to study recording. Ben shared, "As much as I refused to let my cancer or my prosthesis define my life, I welcomed music in. I love it with every fiber of my being… I'm incredibly lucky I get to spend so much time doing something that is so spiritually fulfilling."
"Cancer is a humbling experience," Ben said. "You learn a lot, no matter what age you are. Not a day goes by that I don't think about it in some way. I've lost friends and family members to cancer, and it's hard to not wonder why I managed to survive when they didn't. It can be crippling. But more often than not, I am unbelievably proud. I beat cancer, I did that. My prosthesis is a badge of honor that I wear proudly. And I love doing what I can to give back, to honor those who were so helpful and inspiring when I needed it."
Thank you, Ben!