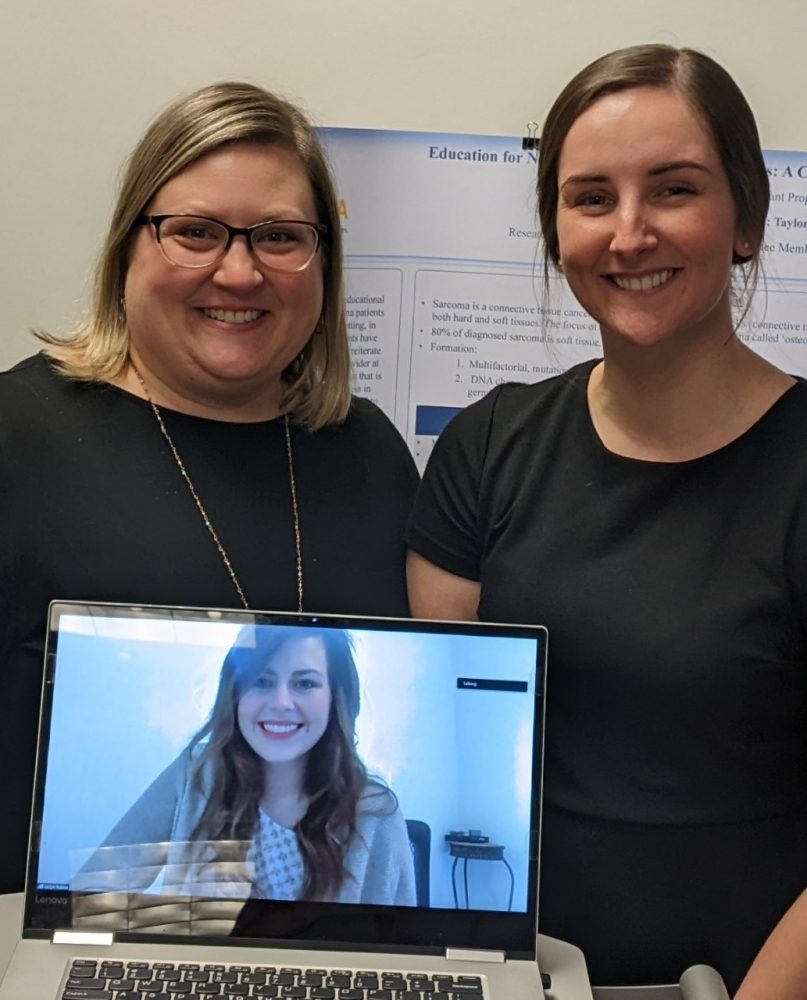 Please join us in congratulating Bethel University Physician Assistant students, Jennifer Gribble, PA-S, Jaclyn Robles, PA-S, and Taylor Schreier, PA-S, on presenting "Education for Newly Diagnosed Sarcoma Patients: A Community Service Project" poster at Bethel University.
The students partnered with Rein in Sarcoma to create sarcoma education videos for patients and their families. The videos will answer frequently asked questions, address pertinent topics related to a new diagnosis, and offer hope to sarcoma patients and family members.
These videos will expand RIS sarcoma education worldwide. Stay tuned, as the videos will be shared soon.