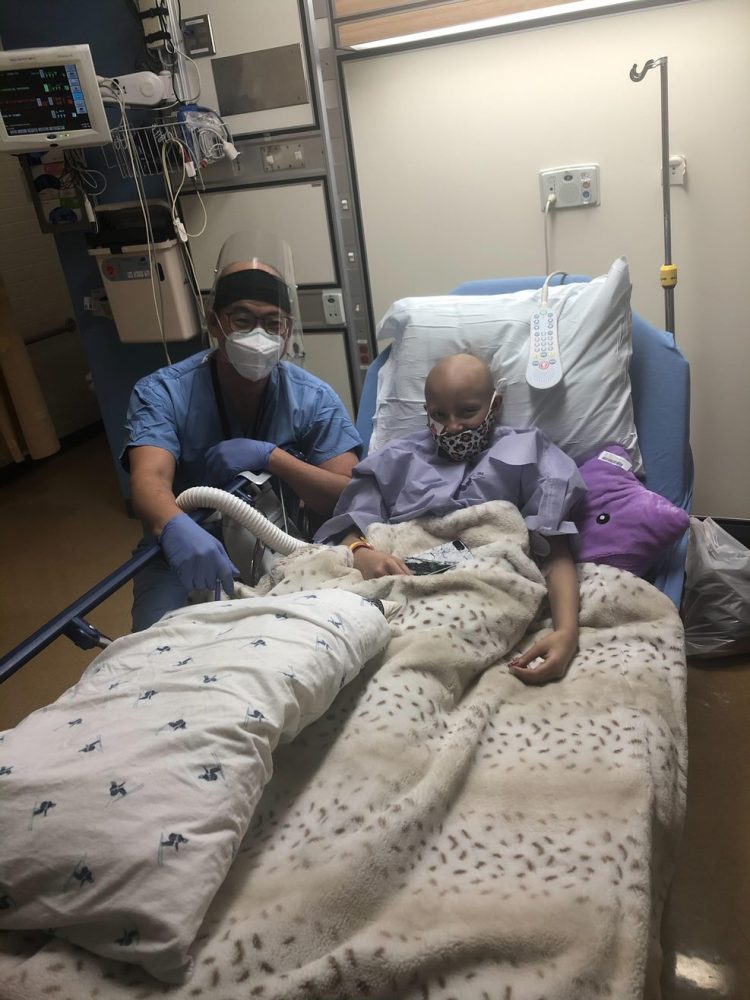 The past 18 months have been challenging, especially for those in the healthcare field. We would like to take the opportunity to allow our community members to share messages of thanks and gratitude to those healthcare workers who have made a difference in your (or loved one's) lives. Whether it was a staff member in the cafeteria, the valet, a chemotherapy nurse, radiologist, etc., it is important to hear how these individuals have impacted the lives of sarcoma patients and their families.
Sarah, a mother of a pediatric sarcoma patient, shared a message of gratitude for Dr. Ed Cheng:
"Thank you to Dr Ed Cheng for making the biggest difference in Kadis journey. The time and effort you have spent to safely resect both of her tumors means so much to our family, especially Kadi! Your compassion and love for Kadi over the last 2.5 years hasn't gone unnoticed and I don't know if thank you would ever be enough! I know when she is in your care she's always in good hands!"
Please take a few moments and let us know about a healthcare worker that has made a difference to you. We will share these messages of thanks on our social media channels and newsletters. If you would like to write a short message to share, please complete this short form.