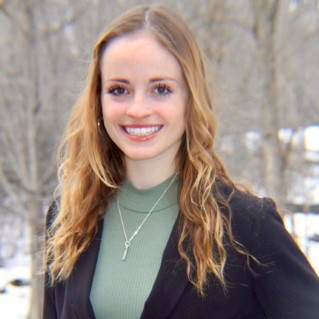 Sarcoma survivor and Rein in Sarcoma volunteer, Miranda Mead, has served for the past three years as a Peer Reviewer for the United States Department of Cancer Peer Review Panel. Miranda works with leading researchers, scientists, and oncologists from around the country to determine which cancer research proposals they fund.  
This year, Miranda was asked by Dr. Donna Kimbark, Program Manager for the CDMRP, to serve as the speaker for at the  Congressionally Directed Medical Research Programs (CDMRP) meeting on Friday, August 27. Dr. Kimbark has managed research funding programs for autism, multiple sclerosis, cancer, and bone marrow failure syndromes. Miranda opened with a Moment of Silence presentation to remind everyone of the importance of the work and the many lives affected.  
The CDMRP, created in 1992 via a Congressional appropriation, fosters novel approaches to biomedical research to support the needs of the American public, the military, and Congress. 
 
The CDMRP funds high impact, high risk and high gain projects that other agencies may not fund. All of the programs managed by the CDMRP share the common goal of advancing research, solutions that will lead to cures or improvements in patient care, or breakthrough technologies and resources. The CDMRP strives to transform healthcare through innovative and impactful research. 
Thank you, Miranda, for being a part of this team and raising awareness about sarcoma cancers.