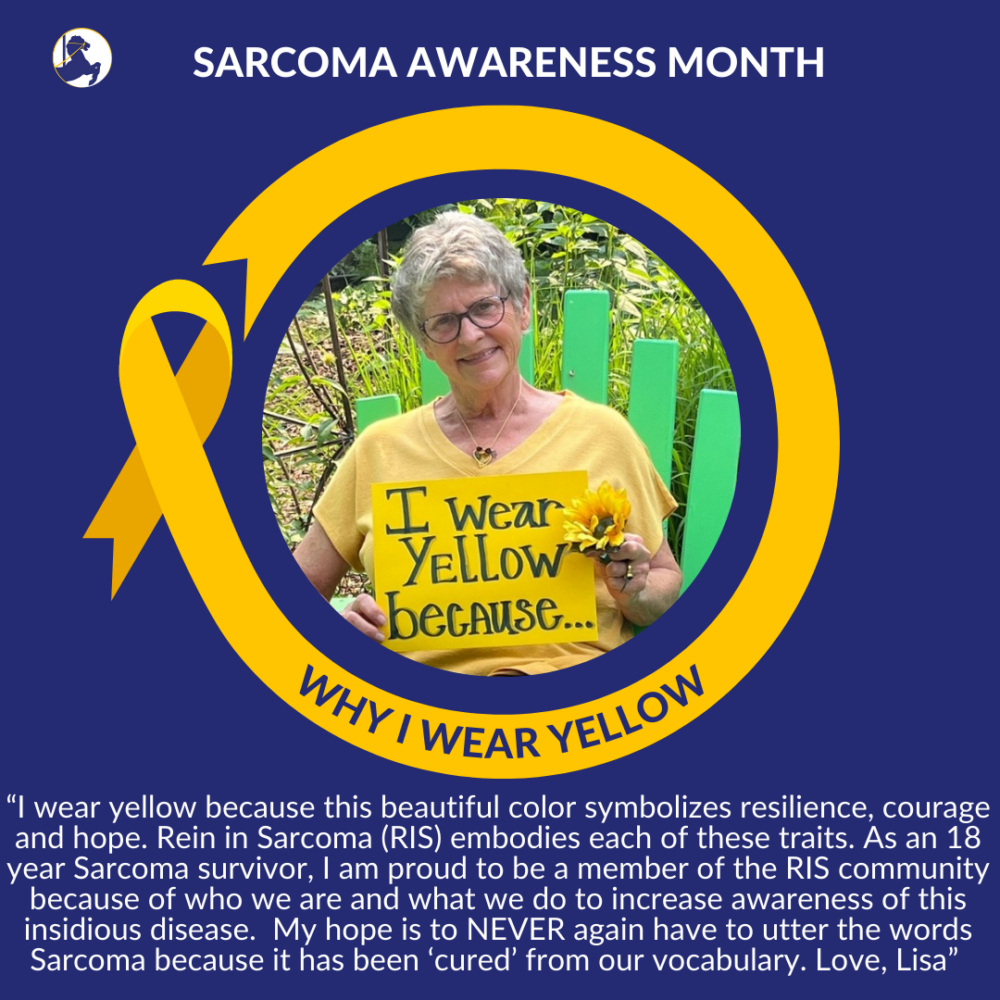 Every July the sarcoma community comes together to acknowledge Sarcoma Awareness Month and pay tribute to those impacted by sarcoma, advocate for those living with sarcoma, raise awareness of the red flags, and raise money for sarcoma research. Sarcomas cancers are rare and often aggressive cancers that attack the body's connective tissues or bones. It is often diagnosed too late for proper treatment. Sarcoma is the third most common form of cancer in children and young adults. Rein in Sarcoma's mission is to continue to raise awareness and educate the public and the medical profession about sarcoma cancers, as well as fund research to find a cure.
What you can do this Sarcoma Awareness Month:
Join our "Why I Wear Yellow" social media campaign. Post a photo of yourself/family/friends wearing yellow and tell us "Why I Wear Yellow". Tag RIS and use #whyIwearyellow.
Share your sarcoma story: Sarcoma Stories – Rein in Sarcoma
Follow Rein in Sarcoma's social media. Be sure to share to help raise awareness of sarcoma cancer. See the links to our other social media sites below.
Increase Awareness! Increase Survivors!