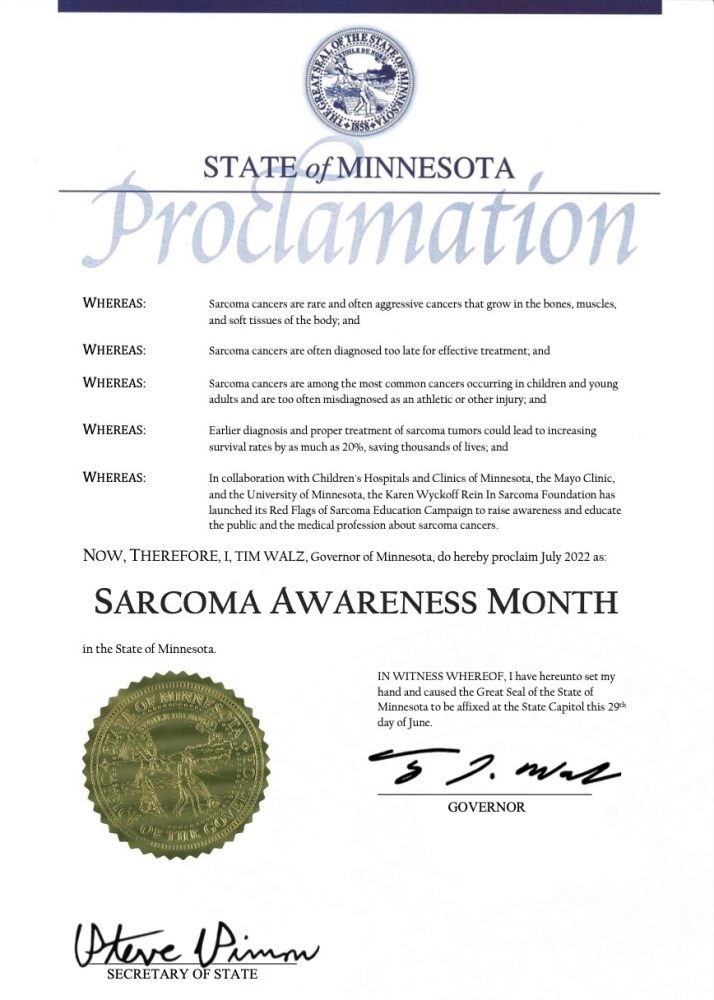 Minnesota Governor, Tim Walz has proclaimed July 2022 – Sarcoma Awareness Month.
Sarcomas cancers are rare and often aggressive cancers that attack the body's connective tissues or bones. It is often diagnosed too late for proper treatment. Sarcoma is the third most common form of cancer in children and young adults.
Rein in Sarcoma's mission is to raise awareness and educate the public and the medical profession about sarcoma cancers, as well as fund research to find a cure. This is in collaboration with Children's Minnesota, Mayo Clinic, University of Minnesota, Regions Hospital and HealthPartners.
Check out Rein in Sarcoma's social media posts throughout July. Be sure to share to help raise awareness of sarcoma cancer. See the links to our other social media sites below. Facebook: Rein in Sarcoma | Facebook
Twitter: Rein in Sarcoma (@reininsarcoma) / Twitter
Instagram: Rein in Sarcoma (@reininsarcoma)