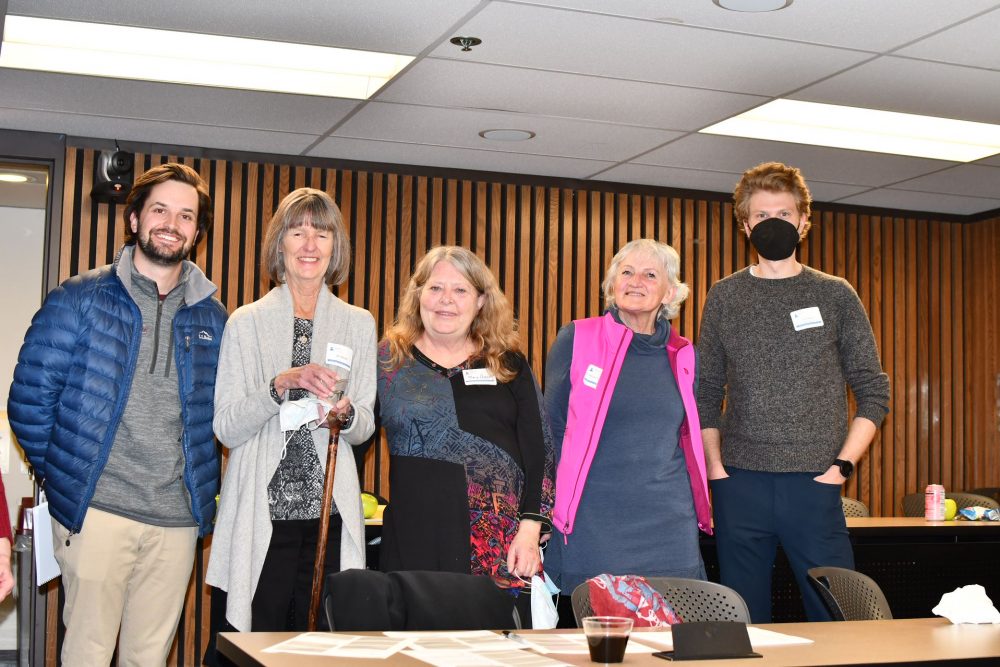 On March 25, 2022, the Rein in Sarcoma community hosted the annual Research Symposium where 2019 and 2020 grant-winners showcased their research.
The gathering was held in a hybrid format where viewers could watch the speeches online if they weren't unable to attend in person. A total of 29 viewers from across the country tuned in to listen, while an additional 38 viewed in person.
The presentations ranged across diverse topics in medicine, yet most importantly contained their own applicability to sarcoma. Presenters included:
Dr. Brenda Weigel, Dr. Kris Ann Schultz: DICER1 Related Genitourinary Sarcomas
Ashley Schulte: eBAT as a Modulator of the Myeloid Immune Checkpoint in Cancer
Dr. Logan Spector: Medication-Associated Phthalate Exposure and Childhood Cancer Incidence
Dr. Fabrice Lucien: Integrated Proteomic and Transcriptomic Profiling of Rhabdomyosarcoma Reveals Target Antigens for Immune-Based Therapies and Targeting the Immune Checkpoint B7-H3 for the Treatment of Rhabdomyosarcoma
Dr. David Largaespada: SHH signaling genetic alterations: A relevant and targetable trait in peripheral nerve sheath sarcomas,
Dr. Ruping Sun: Computationally Deciphering the Paths of Genomic Catastrophe in Osteosarcoma
Dr. Masato Yamamoto: MYOG:Promoter-Controlled Oncolytic Adenovirus to Treat PAX3-FOXO1-Positive Rhabdomyosarcoma.
The day also highlighted the RIS Jan Maudlin Sarcoma Scholar program promoting sarcoma awareness through peer education. Past Maudlin Scholars – Kristine Nachbor, Guy Guenther and Tori Bar, along with current scholar, Alex Nelson, met and discussed with the researchers as well as with Tim and Jan Maudlin. The Maudlins have sponsored the scholarship program for over 10 years. The 56 program alumni help support sarcoma education and awareness thanks to the generosity and vision of Jan and Tim Maudlin!
The next annual symposium will be held in March 2023 to highlight the 2021 grant-winners' research. Further details on the event date and location will be communicated as the date approaches.