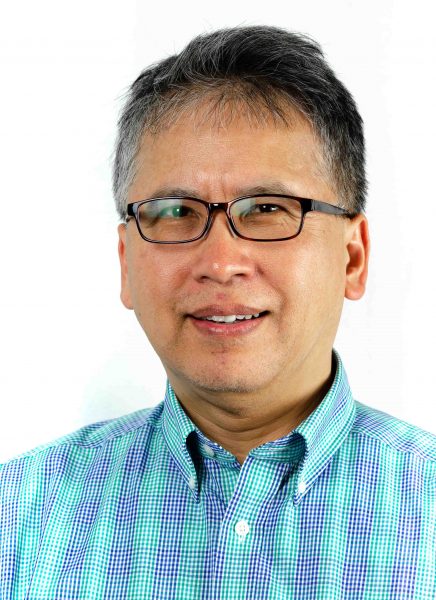 Dr. Cho has lived many places, but he does not feel adrift. He has lived in each place for quite some time, and always for a good reason. After growing up in the Washington DC area, he attended medical school at George Washington University and completed his residency there. He left for Duke University in North Carolina to begin his training in radiation oncology, but returned to George Washington University to complete it.
From there, Dr. Cho moved to Dallas to join the University of Texas Southwestern Medical Center and work with pre-eminent physician Dr. Eli Glatstein. Training under Dr. Gladstein was like "being a clerk for a Supreme Court Justice." Dr. Glatstein was a good mentor and a fantastic leader. Dr. Cho gained experience with lung, prostate and breast cancer, in addition to sarcoma.
In 2005 Dr. Cho moved to Minnesota. He visited in September after enduring day after day of 100 degree Texas heat. Minnesota was beautiful and Dr. Cho thought he could live here in beauty all the time. As it happens, winter is cold and long and summer has too many mosquitos, but his family loves it here. And here he has stayed. Today, Dr. Cho's practice includes the treatment of lung, prostate and sarcoma cancers.
"That's Challenging"
Dr. Cho stumbled into radiation oncology, a field to which medical students had very little exposure when he was in school. He became involved in treating sarcomas and found them to be "very challenging stuff to treat." Sarcomas involve every part of the body, and every body part has unique ways it can handle radiation. "Sarcoma is everywhere from head to toe – that's challenging." Targeting tumors while protecting healthy tissues is always the goal, and with sarcoma cancers the plans are unique to each person and different almost every time. "That's what I like," Dr. Cho said
He says that treating sarcoma cancers is "very challenging," because they may appear anywhere in the body and often are located near critical body structures. In this work, as in life, each person is unique. Dr. Cho considers radiation oncology to be "a great field," and he finds success in many different outcomes.
Clinical research is a big interest for Dr. Cho, who seeks to apply technology in different ways to improve outcomes. One cutting-edge tool is image guided stereotactic body radiotherapy, which can deliver precisely targeted beams. This is especially important for tumors, where the target location can change daily with normal fluctuations in the body.
In both prostate and lung cancer, doctors are studying new uses for radiation beams. Studies are being done to test the use of higher-dose and more precisely targeted radiation, given over several days instead of months. There are also ongoing studies comparing radiation head-to-head with surgery in lung cancer. Doctors look for short-term successes and problems, as well as long-term results. Some signs suggest that radiation therapy may be better than surgery, in certain cases. These technologies could be used with sarcoma, though the case would need to be chosen carefully.
Healthy Collaboration
At the University of Minnesota, doctors from many different fields all get together to talk about their sarcoma patients and decide which treatments would be best. The team has been meeting like this for years, and they are getting to the point where they "can almost guess what the other person is going to say." All are "very comfortable expressing" an opinion, which leads to a great conference. The beauty about this is that each doctor is able to learn details and insights from the other specialists, leading to a well-informed and "healthy discussion" about how to treat. Most often, when the information is complete, the team can come to a consensus about what is best.
With sarcoma, of course, consensus is gained amidst uncertainty. There is a big open question, for example, about the best time to administer radiation. In Dr. Cho's mind, pre-operative radiation is better. But better, he reminds us, "has to be defined collectively. What's better for me is not better for Dr. Cheng." When radiation is given before surgery, radiation oncologists can see their target better, decrease the dose and minimize the surrounding tissues that are affected. Yet pre-operative radiation can make surgery more difficult and doubles the wound healing problems after surgery. The best answer will vary for each patient, depending in part on the tumor size and location, as well as the important body structures located nearby.
Many Successes
Many outsiders consider radiation oncology to be a depressing field. Yet for half the patients, the doctors treat for a cure. "We want to get rid of it." For the other half, treatment is designed to be palliative, which means to help with symptoms, pain and bleeding. "Each patient has a different goal," Dr. Cho explains, and when pain is relieved, "we consider that a success."
One difficult part of Dr. Cho's job is trying to convey the vast amount of scientific literature about radiation therapy in a way that the patient understands and can accept. It is hard, for example, to explain the toxicities of radiation "without scaring them to death."
And what is the good part? "When patients get better. That's the reward."
By Christin Garcia