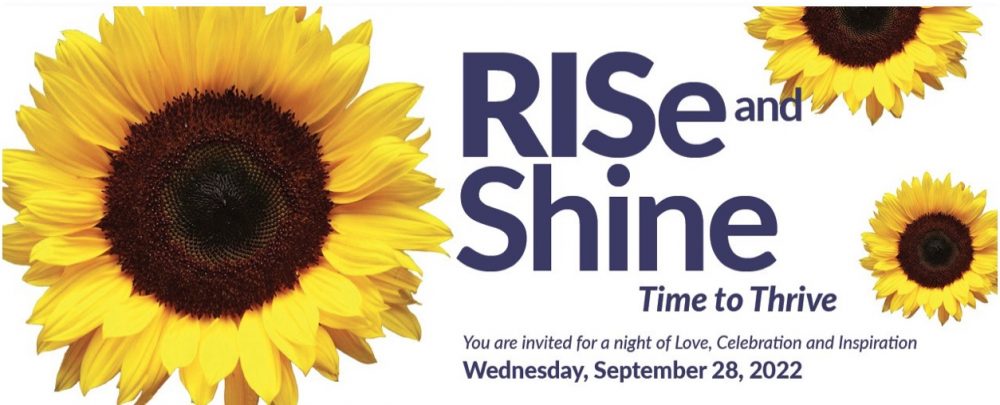 We are busy finalizing the details for the RIS Fall Fundraiser "RISe and Shine, Time to Thrive" and there are still opportunities for you to support the event. Please consider attending, volunteering, sharing on social media or donating.  
This event is the largest fundraiser of the year for Rein in Sarcoma – generally raising over one third of our annual operating revenue.
The evening will support Rein in Sarcoma's continued efforts to increase awareness, increase survivors. We will be at the beautiful Nicollet Island Pavilion on September 28th from 5:30-9:00. The evening will be filled with inspirational stories and highlights of our continued progress in sarcoma education and research!
Registration: Rein in Sarcoma Fall Fundraiser – Rein in Sarcoma
We still have some openings for volunteers, please email kengelby@reininsarcoma.org if interested. We are also seeking donations of bottles of wine (minimum of $20 value) for the fun wine punch activity during the event. Contact the office to organize drop-off/pick-up admin@reininsarcoma.org or (763) 205-1467.
Thank you for the support!!