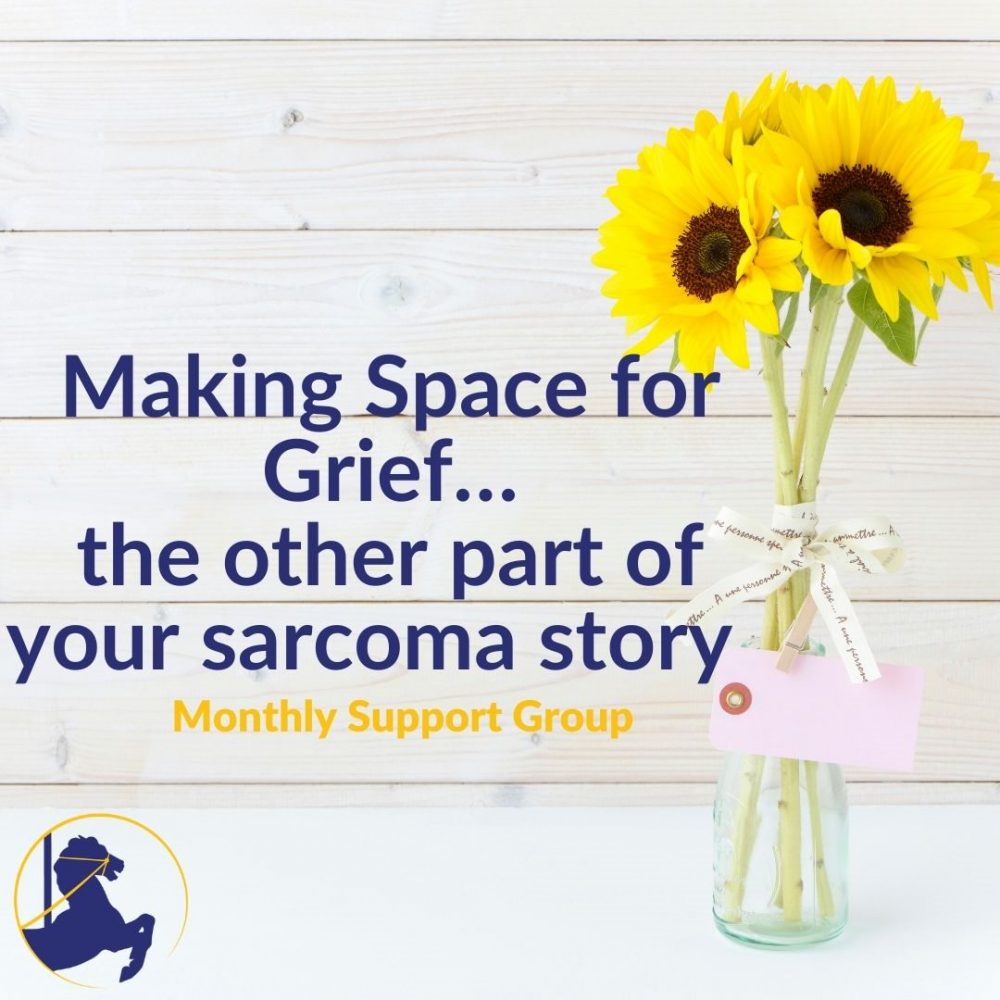 Have you lost a loved one to sarcoma? Rein in Sarcoma is hosting a monthly support group for those coping with grief and loss. Meetings are held virtually on the 3rd Monday of each month from 6:30pm-8:00pm. This is a small group of people who provide one another with support during one of life's most difficult experiences. You don't have to go through the grieving process alone.
Sessions are limited to 8 participants. Everyone grieves differently, and support needs are not the same, so sessions are drop-in, however, you must pre-register: Making Space for Grief – Rein in Sarcoma Registration
Sessions are facilitated by Michelle Kolling, End-of-Life Doula and founder of HELD. Michelle is also a member of the Rein in Sarcoma Board of Directors and a dedicated volunteer leader.
For additional information, please contact community@reininsarcoma.org