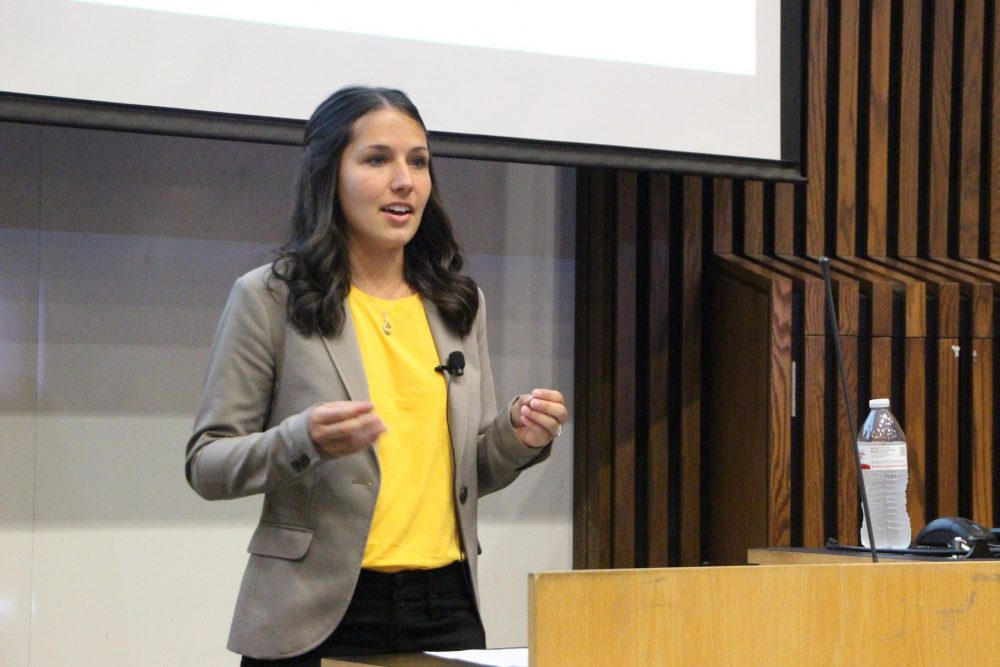 We would like to recognize Rein in Sarcoma volunteer Sarina McNamara Morrison this month. Diagnosed with sarcoma cancer at the end of 2014, Sarina came to know about RIS through the Patient Starter Notebook she received at the University of Minnesota. She gave a moving speech at the 2015 Party in the Park and has been involved in putting on the Party in the Park ever since, taking on the Raffle Chair position in 2017 and again this year. Don't forget to get your 2018 raffle tickets – very cool prizes! Sarina's employer, Ergodyne, has also shown their generosity through annual sponsorship of the Party in Park in honor of Sarina; this year, Ergodyne is sponsoring the raffle.
Sarina has also been an on-going member of the Patient and Family Support committee, which matches mentors to newly diagnosed patients, plans supportive events for those affected by sarcoma, and collects donations and assembles care packages and patient notebooks, which are distributed at local hospitals to newly diagnosed sarcoma patients. She was a member of the survivor panel for our 2017 Winter Gathering.
We appreciate your generous giving of your time and talents, Sarina. Thank you for inspiring and helping others.