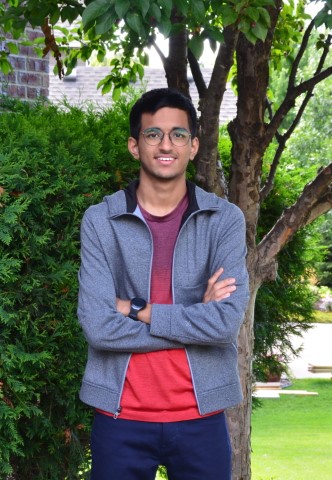 Student volunteer Yatharth Sharma is only a junior in high school, but he has made significant contributions to Rein in Sarcoma. He serves on the Public Relations and Marketing Committee and has been an RIS volunteer for nearly two years. Yatharth has collaborated on a social media campaigns, writing articles, and revising patient materials.
In July 2020, Yatharth worked on the Sarcoma Awareness Month Social Media Campaign. For this project, he researched, created content and posted information called "31 Sarcoma Facts." He also wrote several posts highlighting RIS research grants. The posts were very informational, highly engaging and well received. This project was one of Yatharth's favorites to work on as he was able to learn more about sarcoma, develop graphic design skills, and collaborate with enthusiastic team members.
Early this year, Yatharth and Elsa Keeler, MD, MPH, were published in the January/February issue of Minnesota Medicine – "Cancer During COVID: Balancing Medical Decisions." He is currently collaborating with Dr. Keeler and the Jan Maudlin Scholars on updating and redesigning the Sarcoma Patient Starter Notebook. He is excited about creating a comprehensive, streamlined and useful resources for patients newly diagnosed with sarcoma.
I volunteer because of the satisfaction and contentment I feel from being able to work with a team to make a positive impact on people who have been through so much.

—Yathart Sharma, RIS volunteer
Yatharth attends Mounds View High School and is a member of the tennis team, Science Olympiad, Synergy Environmental Club, National Honor Society, and the school newspaper. We are lucky to have such a talented student as a part of our community. Yatharth has a bright future ahead and we look forward to seeing what he accomplishes!