Rein in Sarcoma is very fortunate to have enthusiastic volunteers like Amy and Ruth Hoban. Amy Hoban volunteers with the Patient and Family Support and the Marketing and Public Relations Committees. She's now approaching one year out from her last radiation treatment and has had clear lung and abdomen scans quarterly.
"I was diagnosed with 'resembling' myxofibrosarcoma in June 2017. Need brought me to Rein in Sarcoma and community and achievement keep me involved as a volunteer. After asking to be partnered with a sarcoma mentor through RIS's website, I attended a meeting with the Patient and Family Support Committee out of curiosity, and immediately felt welcomed. People talked about their sarcoma connections and inquired about mine without prying. I felt I could be as private or public about my sarcoma story as I wanted. Talking with other people was comforting and educational. I felt like I belonged. The RIS community feels good whether it's celebrating or commiserating. I feel privileged to be a part of Rein in Sarcoma as it grows to the next level. Rein in Sarcoma is achieving better outcomes and better survival rates and I want to be a part of it."
Ruth, Amy's daughter, is a valued member of the Marketing and PR Committee.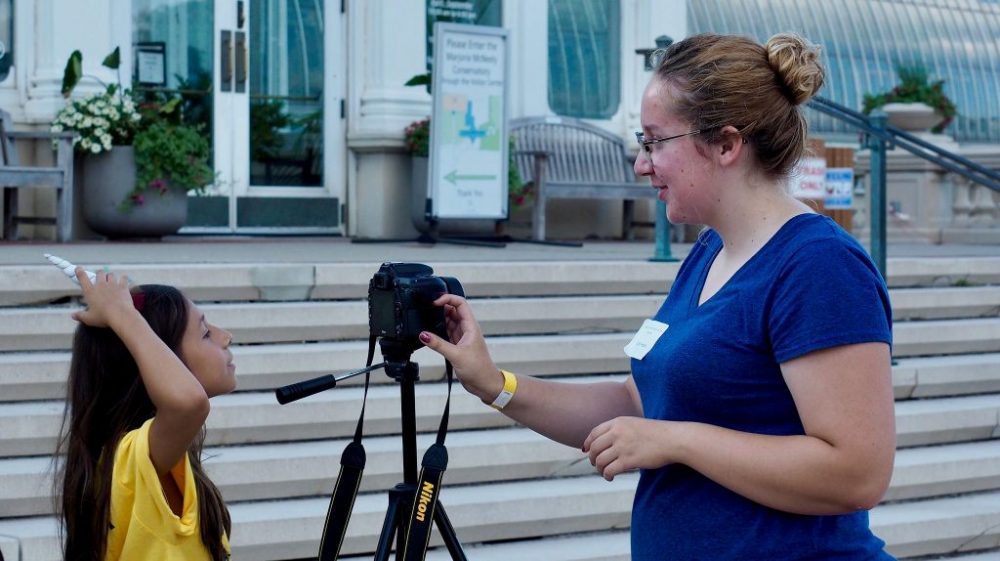 "I began volunteering with Rein in Sarcoma a little over a year ago, shortly after my mom started volunteering. I mostly help with social media and event photography. Through my experience volunteering with the Marketing and PR Committee, I learned how to set up a camera and take good pictures from other volunteers who are professional photographers. This was a priceless experience for me because I'd never touched a camera before. I also get to have fun and meet new people. When my mom was diagnosed with cancer I was shocked and scared. It made me realize how lucky I am to have such a great mom and how easily I could have lost her. It's been difficult for me to come to terms with the fact that the cancer might come back, but I'm trying to make every moment count. On a happy note, her diagnosis brought me to this amazing organization that has made me feel loved and given me amazing opportunities I couldn't get anywhere else."
Thanks Amy and Ruth for all you do to support Rein in Sarcoma!