Last month we announced the seven new Jan Maudlin Sarcoma Scholars for the 2022-2023 academic year. The Jan Maudlin Scholars Program awards annual scholarships for medical students to support Rein in Sarcoma's goal of educating the medical community and public about sarcoma cancers. Thanks to the generosity of Jan and Tim Maudlin!
It is time to meet the scholars from Mayo Clinic Alix School of Medicine: Lindsay Howlett and Clair Cassainni.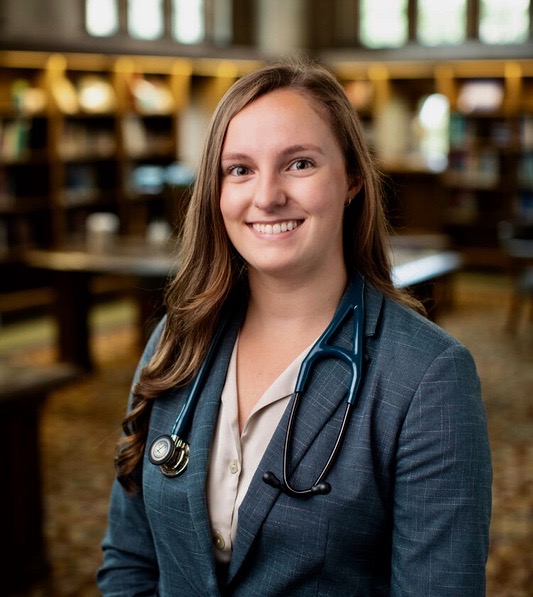 Lindsay Howlett
Lindsay's interest in pursuing a career in medicine began after witnessing her neighbor's courageous battle with Acute Myeloid Leukemia. She completed her undergraduate degree in Human Science at Georgetown University, where she participated in cancer-related cell biology research and volunteered as an EMT. These activities instilled in her an appreciation for the science and humanism that work together to best take care of patients. 
Coming into medical school with an interest in oncology, Lindsay spent her first year at the Mayo Clinic Alix School of Medicine exploring this field through shadowing experiences and tumor board style talks put on by the Oncology Interest Group at Mayo. Inspired by the resilient patients affected by cancer and the physicians who support them every step of the way, these experiences solidified her interest in pursuing a career in oncology. As a second-year student, she looks forward to leading the Oncology Interest Group and being a Sarcoma Scholar so that she may help introduce the field of oncology to students looking to find their path in medicine.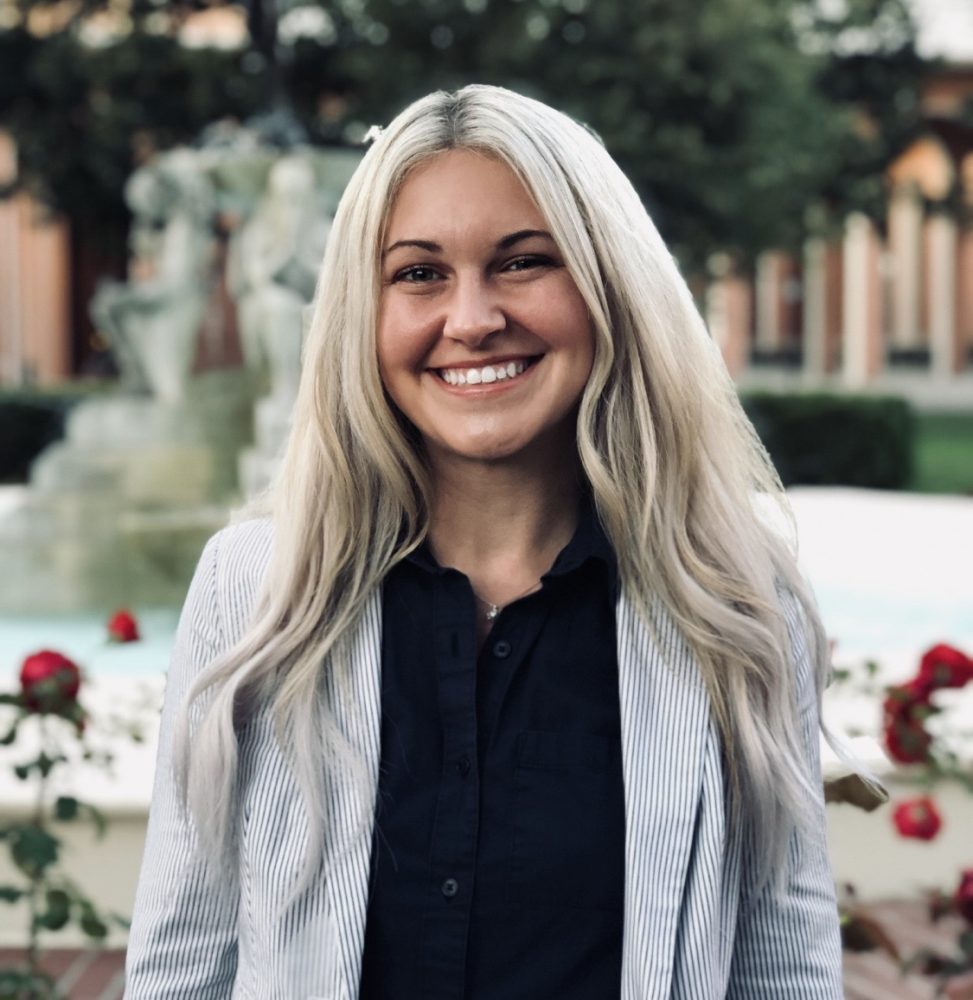 Claire Cassainni
Claire completed her undergraduate degree at the University of Southern California (USC) in Biological Sciences and went on to earn her M.S. in Stem Cell Research and Regenerative Medicine. Her initial interest in oncology arose from caring for her father who has had Non-Hodgkin's Lymphoma since she was only five years old.  

Much of the research she was involved within during her undergraduate/graduate studies involved the intersection of oncology, hematology, and regenerative approaches.  She also spent immense time with the USC street medicine team caring for those experiencing homelessness who are also struggling with a variety of medical issues, including many forms of cancer. She is now pursuing her M.D. at Mayo Clinic Alix School of Medicine where she is leading the Oncology Interest Group and performing clinical research in both myeloma and oropharyngeal squamous cell carcinoma. She is hoping to pursue medical oncology in the future and is so honored to spend her life dedicated to helping patients through diagnosis and treatment while exploring stem cell research therapies related to oncology.  As a sarcoma scholar, she is eager to provide mentorship and education. Her interests extend to fostering animals, being outdoors and spending time with her friends and family.