Friday, March 31 at the University of Minnesota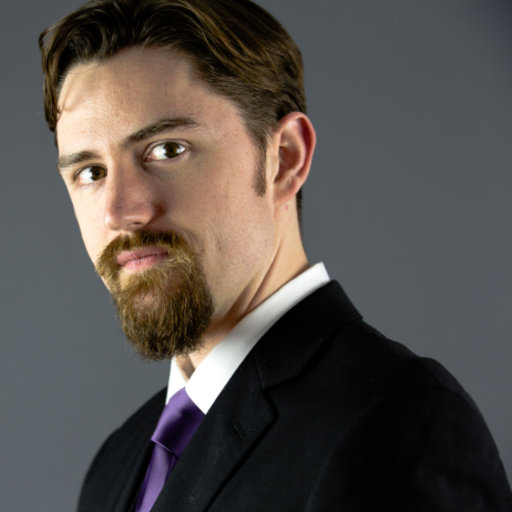 This year, we welcome out of state scientist, Berkley Gryder, Ph.D., who serves as principal investigator on the Rein in Sarcoma Kasey Altman Research Fund Grant for alvar rhabdomyosarcoma (ARMS) research at Case Western Reserve University. Initiated in 2021 and titled the Identification of new strategies to therapeutically intervene for rhabdomyosarcomas. Initial funding was $54,000 and included support for twenty-two weeks of a full-time research assistant. Thanks to the success of the 2021 work, an additional $50,000.00 was awarded in early 2022 to peruse in vivo studies based on lead compounds and combinations from the December 2021 proposal.
Dr. Gryder is a chemist who retrained as a molecular biologist and computer scientist. He is passionate about understanding how cancer cells control their genes and developing new chemical strategies to stop cancer cell's addiction to gene transcription. Along the way, he has proposed paradigm shifts and surprises that are explaining old conundrums. Recognizing that the "right" answer to a tough question is often out of reach with current tools, Dr. Gryder says he is always innovating techniques with an ultra-high level of spatial and temporal precision to study gene control/epigenetics.
Cancers Dr. Gryder's team aims to cure
In addition to being motivated by the sheer beauty of biology (yes, even when studied in something as ugly as cancer), the research team is also inspired by the tireless efforts of the patients, doctors, family members, and friends that battle cancer. The team believes that the deeper they understand epigenetics and gene control, the better they will be at developing new ammo in the war against cancer. Their lab is currently testing new epigenetic therapies for childhood cancers, especially Rhabdomyosarcoma and lethal forms of Prostate Cancer.
They patent new molecular strategies to cure these cancers and test them in the most disease-relevant models. They also work with teams of medical doctors and chemists across multiple institutions and aim to take their most exciting molecules into the clinic.