This year, the Rogers Youth Hockey Association is transforming the sarcoma journey of teammates into good for all. With two players fighting sarcomas, and two others whose dad fought hard against it, the 41 teams of RYHA have joined together to bring the spirit of competition to win against sarcoma cancers. With a campaign built around games the week that includes January 14th, the entire Rogers hockey community is making a very real difference. With new tools available to support individual and third-party fundraising efforts, Rein in Sarcoma can provide robust support to the association and is proud to be part of this great community effort. You can donate now: Donate here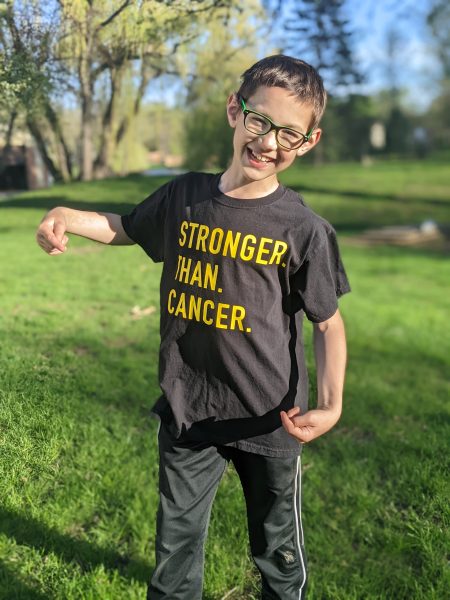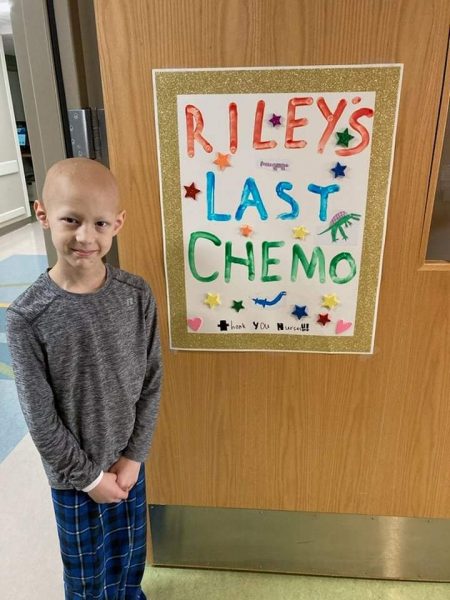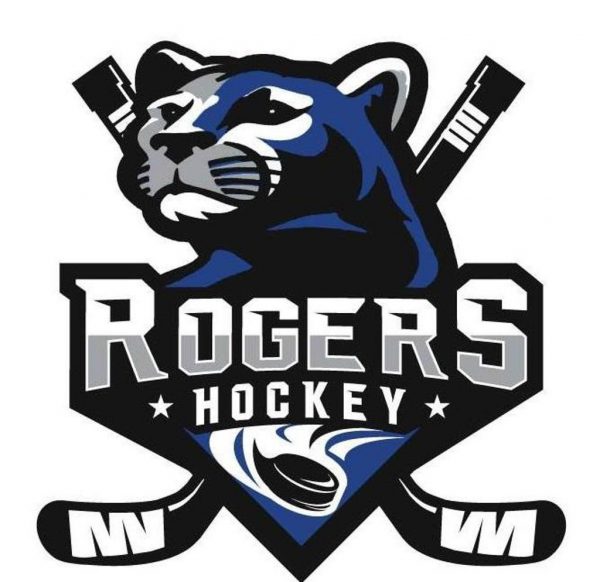 Riley is a Rogers Youth Hockey player and sarcoma survivor. His mother has shared his sarcoma story to help raise awareness and increase survivors.
At his annual checkup just after his 8th birthday, Riley's doctor found a lump on his testicle. Riley was referred to a urologist, but because of COVID delays he was unable to get an appointment until 2 months later. From the urologist's office we were sent directly to Children's, and within an hour Riley was scheduled for surgery to remove his tumor. On February 17th, 2021 we received the call that his tumor was cancerous. After additional testing and imaging, it was determined that Riley's cancer had spread throughout his abdomen and into his chest. Riley was referred to a team of Rhabdomyosarcoma specialists at The Mayo Clinic, and on March 13th, Riley underwent 8 hours of surgery to remove additional tissue as well as 150 abdominal lymph nodes, harvest a portion of healthy testicle for preservation, and place his port. Following surgery, Riley treatment consisted of a 42 week treatment plan involving chemotherapy and proton beam radiation. On Christmas Eve, Riley left the hospital after his last chemo treatment.
Riley's scans have remained clear since treatment and he is now an active 10-year-old boy working on rebuilding his strength and coordination. He is once again playing hockey and baseball and enjoying regular kid activities with his friends and family. Cancer took away any sense of normal from our family's life and as we navigate a new reality the fear and uncertainty that goes along with survivorship will always be with us. However, we choose to move forward with hope, making the most of everyday, and having optimism for the future thanks to all the wonderful work that sarcoma researchers are undertaking.
We hope that anyone reading Riley's story takes away two things. First, if you have a lump or bump, please have it looked at by a doctor and insist on a biopsy. Second, if you receive a sarcoma diagnosis, find a specialist and get a second opinion. Without the very unique expertise of Mayo's urologists, retroperitoneal surgeons, and 3D imaging department, which made his surgery so successful, Riley's long term prognosis would have been dire.