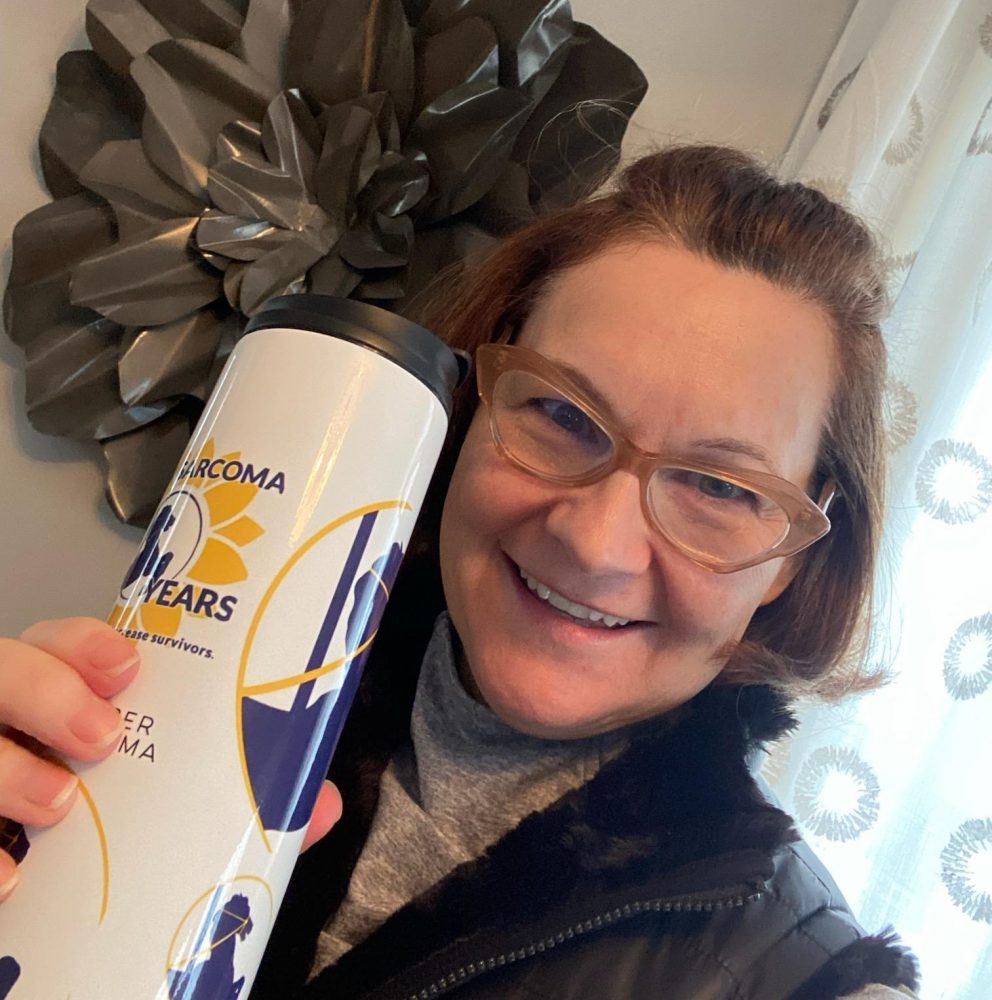 Michelle Kolling has worn many hats as a valued member of the Rein in Sarcoma community. Not only is Michelle a current RIS Board Member, but she has served as Red Flags Education Committee Co-Chair, and as a member of the strategic planning committee. Most recently, Michelle has focused her RIS volunteer time on patient and family support. She also shares her talents with RIS on special projects and events.
Michelle lost her husband, Brett Dale, to Ewing Sarcoma in 2011. Her work with RIS began after his death to find meaning for herself, and she now focuses on giving back and helping others find meaning in their sarcoma journey. Michelle is an INELDA-trained end-of-life doula and founder of HELD. While serving as a caregiver to her husband, she came to understand the transformational possibilities of being deeply present in the end-of-life experience. Michelle used this personal experience and training to lead the RIS 2021 Winter Gathering with fellow board member and long-time sarcoma survivor Lisa Griebel. The patient and family engagement event was extremely well received – you can view it on the RIS YouTube channel.
We are so fortunate to have Michelle share her time and talents with the RIS community. Michelle cites working with the Jan Maudlin Sarcoma Scholars and Party in the Park as some of her favorite volunteer projects, but there are so many more opportunities with RIS that she enjoys.
"Rein in Sarcoma keeps giving me opportunities to give back in more ways than I ever thought possible. My gratitude is deep."

Michelle Kolling, RIS volunteer
The entire RIS community is so appreciative of Michelle's leadership and experience. Her passion for finding a cure for sarcoma is inspiring. It is so fitting that when asked what she enjoys about volunteering with RIS, Michelle shares: "As much as I have hope for a day when RIS is no longer needed as an organization, I am so heartened when someone in need of a community finds us. The talents, wisdom and hearts run deep in this organization, and so much of what we do is fueled with gratitude. I have learned so much working with other volunteers and leaders over the years. It's a special place."