Rein in Sarcoma has awarded $40,000 in new sarcoma research grants to Children's Minnesota and the Mayo Clinic. The grants were announced during the recent virtual Fall Fundraiser. The RIS Research Committee reviews the top proposals brought forward by each institution's evaluation committee, and in turn recommends final awards to the RIS Board of Directors for approval.
Children's Minnesota
"DICER1-related Genitourinary Sarcomas" | $15,000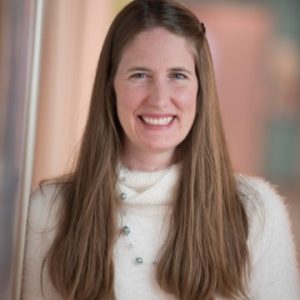 Principal Investigators: Kris Ann P. Schultz, MD, pediatric oncologist
Lay Summary:
DICER1-related sarcomas include pleuropulmonary blastoma (PPB), renal sarcoma, ovarian, cervical and uterine sarcoma, and a newly-described tumor type, PPB-like peritoneal sarcoma which may arise from peritoneal structures. We have preliminary data suggesting that in PPB, quantitation of circulating tumor DNA bearing DICER1 "hotspot" mutations may provide a way to measure tumor burden and provide a strategy for early diagnosis, especially for children with recurrent disease. In this proposal, we will leverage our prior Rein in Sarcoma funding and R01-funded existing PPB-related research activities and extend these to include additional DICER1-related sarcomas. Development of this additional collated data source is the next necessary step toward our goal of validating ctDNA for clinical use in children and young adults with DICER1-related sarcomas.
Mayo Clinic
"Targeting the Immune Checkpoint B7-H3 for the Treatment of Rhabdomyosarcoma." | $25,000
Principal Investigator: Dr. Fabrice Lucien-Matteoni, PhD, Senior Research Fellow in Urology
Co-Investigators: Dr. Haidong Dong, MD, PhD, Professor of Immunology, a world-renowned immunologist and Dr. Akilesh Pandey, PhD, Professor in Laboratory Medicine and Pathology and Director of the Proteomic
Lay Summary:
Rhabdomyosarcoma (RMS) is the most common soft tissue tumor in children, with nearly 20% of children presenting with locally aggressive and/or metastatic disease. A fundamental problem with this disease is the lack of effective and tolerable therapeutic regimens. Current protocols including surgery, radiotherapy and chemotherapy are extremely toxic and may lead to multiple deleterious long-term effects. Moreover, a significant percentage of patients tends to relapse and for those patients, life-expectancy is less than 5 years.
Our group is dedicated to help develop more effective and more tolerable treatments for rhabdomyosarcoma. In the past year, we have screened for proteins enriched in RMS tumors compared to normal muscle in the intent to identify new therapeutic targets for the treatment of RMS. We have discovered the molecule B7-H3 as an important mediator of tumor progression. B7-H3 protects tumor cells from being attacked by immune cells. We have found that loss of B7-H3 expression leads to tumor regression through an effective antitumor immune attack. In this proposal, we intend to understand how B7-H3 protects RMS tumors from the immune system. Additionally, we will initiate the development of an antibody-based therapy that inhibits B7-H3 function and boosts anticancer immune response. This work will lay the foundation for the immediate clinical utility of developing clinical trials to assess the efficacy of B7-H3 blockade for the treatment of refractory and relapsed RMS.
These grants are made in addition to research grants to the University of Minnesota made in January of this year.