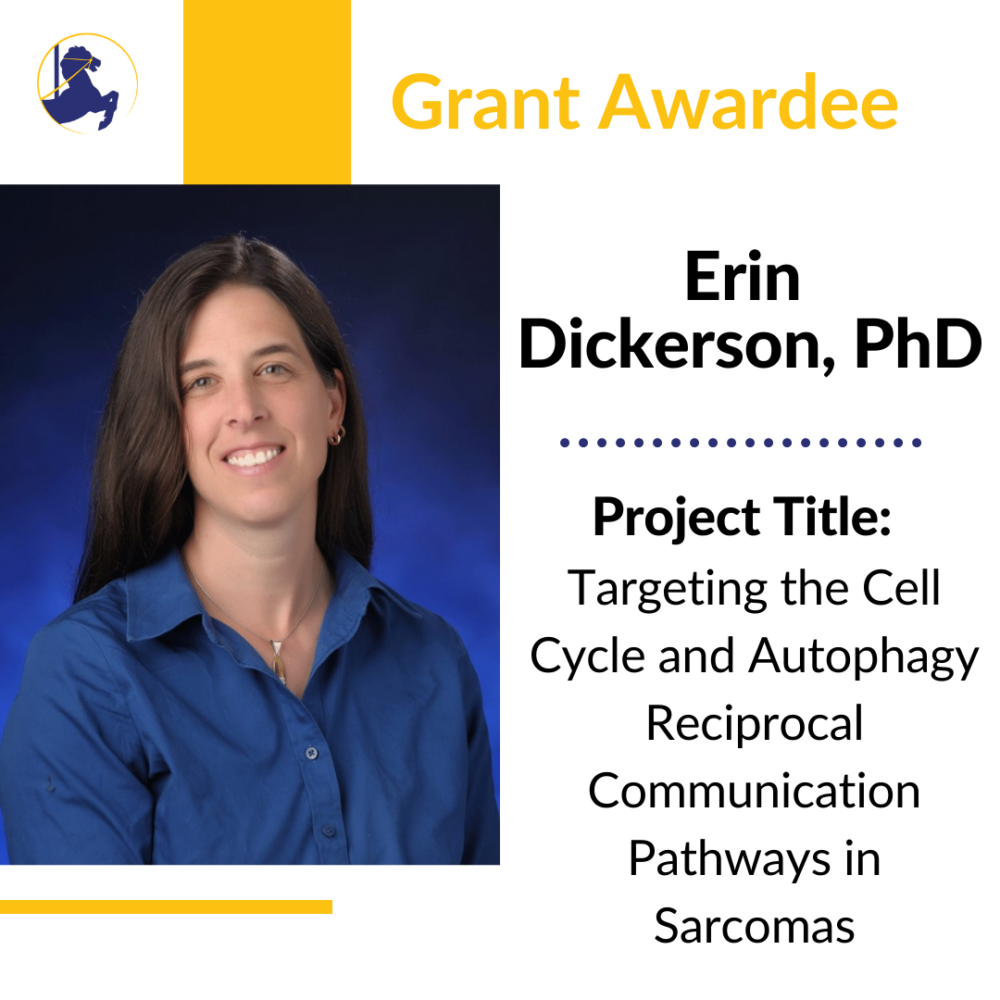 Rein in Sarcoma's Board approved a $50,000 research grant to the University of Minnesota.
The University solicited requests for funding proposals from their researchers, blindly ranking them according to national standards, and then recommended the proposal submitted by Erin Dickerson, PhD.
Project Title: Targeting the Cell Cycle and Autophagy Reciprocal Communication Pathways in Sarcomas
Principal Investigator: Erin Dickerson, PhD Associate Professor, Veterinary Clinical Sciences 
Institution: University of Minnesota 
Amount: $50,000  
Project Summary:
That autophagy and cell cycle signaling pathways regulate specific subtypes in hemangiosarcoma, and combinatorial approaches targeting these pathways will enhance antitumor responses. Our goal is to identify pathways that drive angiosarcoma progression and to develop new treatment options to improve patient outcomes. By analyzing tumors from dogs enrolled in an ongoing clinical trial, we have identified targetable subtypes that have allowed us to design a combinatorial treatment strategy that may translate to human patients diagnosed with angiosarcoma. Data from this project will be used to support grant proposals to rigorously characterize the identified subtypes and to refine the development of our approach.