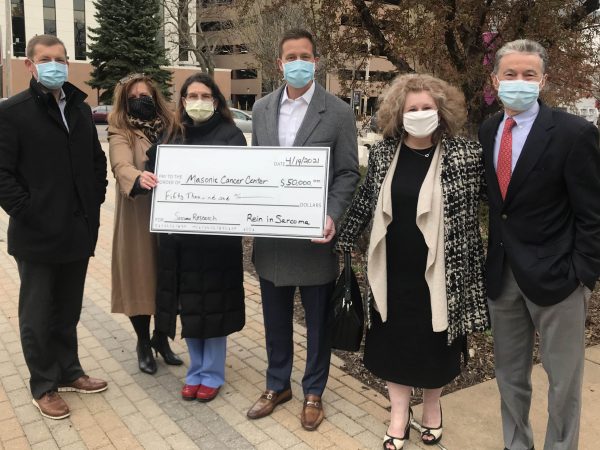 Rein in Sarcoma's Board approved a research grant to the 2021 University of Minnesota at its January meeting. The number of grants were reduced based on buget decisions made in the spring of 2020. The University solicited requests for funding proposal from their researchers, blindly ranked them according to national standards, and recommended the proposal by Dr. Jaime Modiano, School of Veterinary Medicine to the RIS Research Committee.
We are pleased to fund this research, and look forward to a presentation on findings at the Sarcoma Research Symposium in 2023. Dr. Modiano has received Rein in Sarcoma research funding in prior grants. He shares with us:
"The data from our previous Rein in Sarcoma grants has helped us secure almost $6M in external grants for sarcoma research from the federal government (NIH and DOD), the state of Minnesota, and animal health foundations. These grants have been instrumental in helping us to complete work that is reported in numerous peer reviewed scientific articles as well as in lay articles. We are extremely proud of our return on investment from this meritorious program."
Identifying and Characterizing the Cells that Create the Primary and Metastatic Sarcoma Niche | $50,000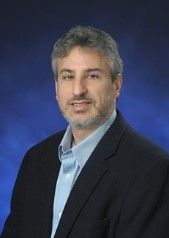 Jaime Modiano, VMD, PhD – Principle Investigator, Professor of Veterinary Medicine & Research
Aaron Sarver, PhD – Co-Investigator, UMN Medical School Assistant Professor Institute for Health Informatics
Sarcomas, or tumors of connective tissues, are challenging to treat because they tend to invade deep into tissues. This behavior makes it virtually impossible to remove all of the cancer even with very aggressive treatments. But some sarcomas pose even greater challenges because they spread to organs far from the primary tumor. In these tumors, the distant spreading, called metastasis, is the eventual cause of death for patients.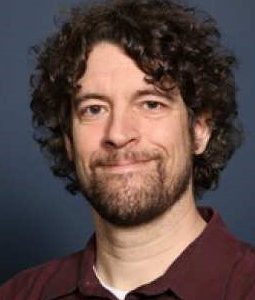 Primary tumors of bone (osteosarcomas) and of blood vessels (angiosarcomas) are two highly metastatic sarcomas. The assumption with these cancers is that malignant cells have already spread by the time they are diagnosed. Because of this, patients receive extremely intensive therapies that can have severe side effects. Even so, more than half of patients with bone cancer and with blood vessel cancers die from their disease within about 10 and 3 years, respectively. For bone cancer, a 10-year survival might seem acceptable, were it not for the fact that this cancer mostly affects children, adolescents and young adults. It is well accepted that osteosarcomas and angiosarcomas spread through the blood circulation. This has led many investigators to search for tumor cells in the blood. We pioneered this approach for angiosarcoma almost two decades ago. But recent technological improvements provide opportunities to understand how and why the tumor are able to travel to distant sites. In addition, we are now able to find the chaperones that help them colonize new organs and create homes where they can thrive.
Osteosarcomas and angiosarcomas are quite rare in people. On the other hand, both are very common in dogs. We have shown that studying these diseases in dogs can help us better understand, diagnose, and potentially manage them in people. Here, we will use the same approach, studying tumor cells in the circulation of dogs with osteosarcoma and angiosarcoma. We will apply a technology called single cell sequencing. We have already developed methods to find and recover these cells from simple blood samples. Our goal is to determine how tumor cells and their chaperones alter their behavior to support the process of metastasis. The information we obtain from this project will support grant applications to the NIH, DOD, and other agencies. This line of work will help us to identify the cells that are responsible for sarcoma metastasis. In turn, the results will guide development of tests for early detection and to monitor disease progression. And finally, our efforts will provide insights to design new, safe and effective therapies to manage or prevent metastasis.