Announcing Rein in Sarcoma's six 2017-2018 Sarcoma Scholars from the Mayo and University of Minnesota Medical Schools! This is the ninth year RIS has awarded scholarships to medical students who spend the year completing various projects and presentations to bring sarcoma awareness to their fellow students as well as the larger community of medical professionals. The scholars are supervised by Dr. Kathryn Dusenbery of the University of Minnesota and Dr. Scott Okuno of the Mayo Clinic. Come to the 17th Annual Party in the Park where our newest scholars will be introduced!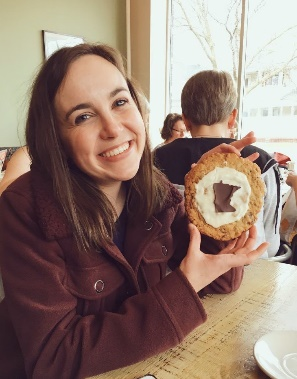 Claire Cambron
Claire Cambron is a second year medical student at Mayo Clinic School of Medicine. She is originally from Phoenix, Arizona and completed her undergrad at Arizona State University. Before coming to medical school, she taught English at an elementary school in Cheongju, South Korea for a year. At this point in her medical education, she is most interested in a career in pediatric hematology/oncology. Her involvements at Mayo include PreMed Insight, a student-run initiative that helps pre-medical students of minority and disadvantaged backgrounds explore the medical field, as well as Oncology Interest Group. She also leads the program My Story, an initiative created by the Student Life and Wellness Committee that encourages Mayo medical students and faculty to share experiences of overcoming challenges in their medical careers in order to promote resiliency and wellness.
Claire's article on Malignant Peripheral Nerve Sheath Tumors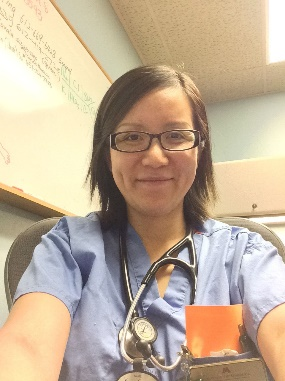 Yin Gibbens
I grew up in a city called Hangzhou in the southeast part of China. I attended the Chinese University of Hong Kong and obtained a bachelor's degree in molecular biotechnology in 2005. After college, I came to the University of Minnesota to pursue a PhD degree in molecular biology and genetics. After completion of the PhD training, I joined Be The Match where I worked as an immunogenetics specialist to match bone marrow donors to patients in need of transplants. In 2014, I went back to the medical school at the University of Minnesota with the hope to become a hematology oncologist to help patients defeat cancer.
In my spare time, I love to hang out with three wonderful young men: my lovely husband and our two beautiful boys. Things that we like to do as a family are biking, visiting the Children's Museum and watching movies.
Ying's article on Rhabdomyosarcoma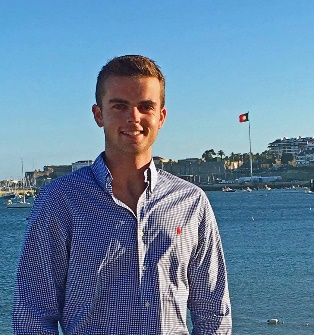 Andrew Hughes
My name is Andrew Hughes, and I am a first year medical student at the University of Minnesota Medical School. I am a longtime Minnesota resident, and I graduated from the University of Minnesota in 2014 with a degree in Biology. As an undergraduate, I was actively involved with Camp Kesem Minnesota, which is a week-long summer camp for children whose lives have been affected by a parent's cancer. This experience provided an opportunity to honor my father who passed away from Leiomyosarcoma when I was twelve years old. I am excited and honored to work alongside members of the Sarcoma community in order to increase awareness about this disease that has affected so many lives. In my free time, I enjoy fishing, golfing, and spending time outdoors.
Andrew's article on Leiomyosarcoma.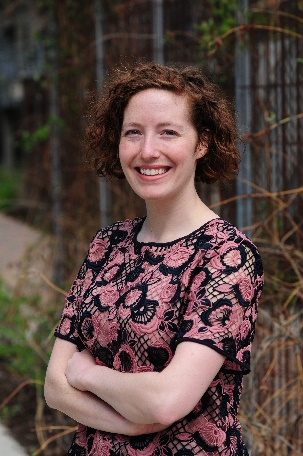 Allison Martin
Allison hails from Columbia Heights, MN. She graduated from the United States Naval Academy in 2009 and began her career as a Surface Warfare Officer. Her first assignment was as the Communications Officer onboard the USS Farragut (DDG 99) with whom she deployed in 2010 in support of Operation Enduring Freedom and counter-piracy operations in the Gulf of Aden. From April 2011 – June 2012, she attended the Naval Nuclear Power School and Naval Nuclear Power Training Command for specialized training in reactor plant operations on aircraft carriers. She next served on the USS Ronald Reagan (CVN 76) as Reactor Controls Division Officer and Assistant Reactor Training Officer from July 2012 – November 2014. She spent her shore tour in Cincinnati, OH as an officer recruiter for the Navy's engineering programs and Chaplain Corps.
In August 2016, she left active duty to attend the University of Minnesota Medical School. Allison has been personally affected by sarcoma through her older brother's continuing battle with liposarcoma. She is grateful to be a part of the Rein in Sarcoma team and hopes to help further the awareness and understanding of sarcomas among medical professionals and the public.
Allison's article on Liposarcoma
Madison Weg
My name is Madison Weg and I am a third year medical student at the University of Minnesota School of Medicine. I grew up in Worthington, MN and attended college at the University of Minnesota, Twin Cities. I was first exposed to the world of cancer as a student volunteer during my time as an undergraduate and then worked as a research assistant for a year after graduating, looking into osteosarcoma and various other cancers.
I am interested in pursuing a career in either internal medicine, perhaps specializing in oncology later, as well as pathology, but am definitely taking the year to explore all of my options. I am very excited to be a part of this organization this year and learn more about sarcoma while raising awareness in the medical community. In my free time I enjoy staying active and spending as much time outdoors as I can.
Madison's article on Ewing's Sarcoma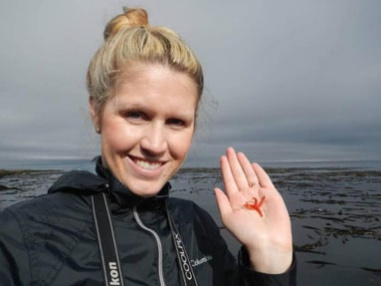 Tessa St Cyr
My name is Tessa and I am currently a (soon to be) second year medical student at the Mayo Clinic School of Medicine. I am originally from Phoenix, Arizona and I completed both my undergraduate degree in Life Sciences and master's degree in Secondary Education at Arizona State University. Before attending medical school, I taught 7th/8th grade science for a few years in Phoenix. I have an insatiable curiosity and because of this, I love to learn. I want to use what I have (and will) learn to impact others and add to the goodness of this world. I came to medical school to become a pediatric oncologist but I am currently interested in a number of different specialties. Regardless of the route I take, cancer affects everyone in our society, so I am eager to learn more to be the most effective doctor that I can be. I am the proud mother of a two-year-old daughter and a ten-year-old English Bulldog. In my free time, you will usually find me outside, traveling, watching documentaries, or researching future travel destinations.